Clinical leader Claire MacLaine on brain injury rehab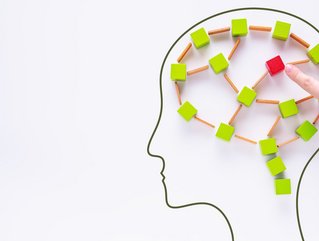 Claire MacLaine, a clinical leader at HCML, on the benefits of early intervention with bespoke rehabilitation for clients with a traumatic brain injury
Specialist Rehabilitation Case Manager and Clinical Leader Claire MacLaine supports patients dealing with traumatic brain injuries. She is an advocate for early intervention with bespoke rehabilitation for these clients and caught up with Healthcare Global to discuss why.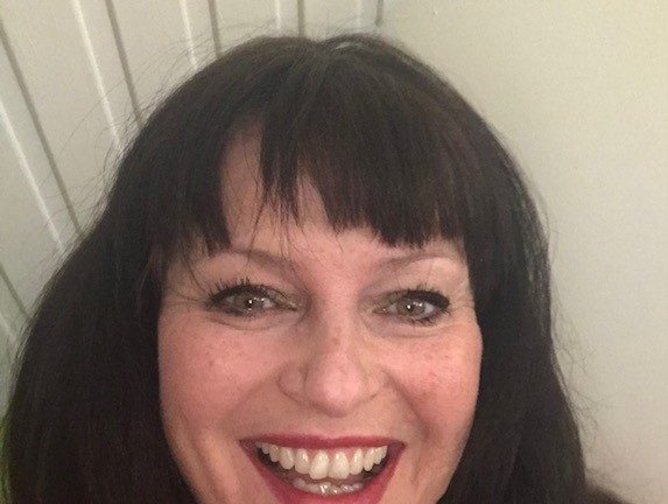 "A plethora of global research over many years has shown that providing early multidisciplinary rehabilitation to people who have sustained a traumatic brain injury (TBI) provides a multitude of long-term functional outcomes," said MacLaine. "Immediately after the accident, the patient's brain is in a period of cellular, vascular, and neurochemical healing and once this has stabilised, the recovery process begins. The brain is actively attempting to compensate for its losses and neuroplasticity will aim to establish new neural connections through the other parts of the brain to compensate for the changes. Therefore, the most prolific period for neural plasticity is within the first six months following an injury, with it often reported that the ideal period for rehabilitation is within two years. Thereafter, functional gains become harder to achieve."
The first healthcare steps in brain injury rehabilitation
"It is therefore imperative that the most appropriate treatments are accessed within a rapid timeframe. Initial assessment should be undertaken as soon as possible after the traumatic injury, and there should be ongoing involvement of rehabilitation specialists throughout the acute stages, so that the right care and interventions are set up to meet the needs of the individual. For example, acute surgery may be required to maintain some functional abilities, supported by therapies in the acute phase, before rehabilitative interventions can be implemented.
"This specialist rehabilitation team usually consists of speech and language therapists, occupational therapists, physiotherapists, and psychologists. These clinical professions have found their input is most beneficial for patients during the first 3-12 months post injury once the patient is medically stable and is able to engage in active rehabilitation.
"Research shows that bespoke early intervention for people with brain injury leads to more functional outcomes in the long term for improved cognition, communication, self-care, and physical independence. The NHS guidelines also emphasise the need for high quality and timely rehabilitation to reduce the subsequent impact of brain injury on all involved. Before the client has had time to independently develop unhelpful cognitive, communication, behavioural, and physical adaptations to cope, taking this conjoined team approach can establish and reinforce appropriate, functional strategies to compensate for changes.
"It is during this early intervention stage that psychological and emotional support should also be available for any patients who are displaying signs of psychological difficulties. This support is vital to help patients come to terms with their injuries and engage as fully as possible in their rehabilitation to ensure the best possible outcomes."
A support network is vital - in and out of the hospital
"A support network is integral for the rehabilitation of a patient who has sustained a TBI. Early rehabilitation support has also proven beneficial for the patient's family and friends to understand and manage the changes with the patient which then enables the maintenance of a cohesive family unit.
"Earlier this year, the UK National Institute for Health and Care Excellence (NICE) updated their guidelines for rehabilitation after traumatic injury to help make a difference to people who have complex rehabilitation needs after a traumatic injury by starting rehabilitation earlier. Their view is that treatment should begin as soon as the person is ready, because this usually helps people recover faster. These guidelines further highlight the need to intervene early to achieve optimal results.
"The benefits of early intervention also impact the financial outcomes. There are significant financial implications if a person receives early bespoke rehabilitation compared to therapy received years after the injury is sustained. Later input from individual, unilateral practising therapists through generic services costs much more to fund on a long-term basis, and the functional outcomes for the patient are far less. In addition to this, the patient is more likely to require long-term supported care and not have paid vocational work if they do not receive early specialist rehabilitation.
"This is not to invalidate therapy input years after an accident, therapy does still have its place and benefits. However, the earlier and more intensive the therapy the patient receives in a supportive rehabilitation environment, the more specific neuronal connections will be established and reinforced for functional independence. These longer-term rehabilitation goals must be considered in the early stages of rehabilitation to ensure all measures are put in place to build a bespoke pathway of recovery for the individual and to achieve these goals, and most importantly, the best outcome for the patient."