COVID-19's legacy must be an end to healthcare worker abuse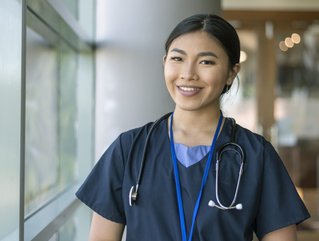 Healthcare workers are celebrated for their hard work, but as many come forward with reports of abuse from patients, they must be listened to
Healthcare worker abuse is a topic often featured in medical dramas, but through the COVID-19 era, it became a whole genre.
According to the World Health Organisation, up to 38% of healthcare workers have suffered physical violence from patients or their visitors, while more have endured verbal abuse.
Staff working in emergency rooms or as paramedics experience the worst of this aggression, says the organisation.
A survey from National Nurses United showed that healthcare worker abuse increased over the pandemic. Part of this is due to those who believe that the COVID-19 virus is a hoax or that the vaccine is dangerous. Asian healthcare workers also saw a rise in abuse from patients, as anti-Asian sentiments escalated.
There are many theories as to why abuse is becoming more common and many ideas on how to stop it. But one thing is clear: healthcare worker abuse must stop.
China
As early as December 2019, the National People's Congress Standing Committee of China created a law to stop patient-initiated workplace violence against healthcare workers.
Shortly before the legislation passed, a doctor at Beijing Civil Aviation General Hospital was attacked and killed by the relative of a patient.
Ireland
According to Ireland's Health Service Executive (HSE), healthcare workers have experienced over 12 assaults each day in the last 15 months, including verbal, physical and even sexual assault.
Tony Fitzpatrick, of the Irish Nurses and Midwives Organisation, claimed that there was a correlation between waiting times and assaults.
"The research shows that assaults are more frequent when patients and their families are forced to wait for very long periods in overcrowded hospitals," said Fitzpatrick. "Unfortunately, nurses and midwives are the most visible workforce in the health service and they often bear the brunt of those assaults."
However, Fitzpatrick said he was aware that the assaults were most likely underreported.
COVID-19 fueled racism experienced by Asian healthcare workers
As COVID-19 started in China, some people have blamed the global Asian population for the pandemic, which totals 4bn people, 60% of the world's population.
Some Asian healthcare workers have also reported an increase in racial abuse over the pandemic, from patients to staff to strangers on the street.