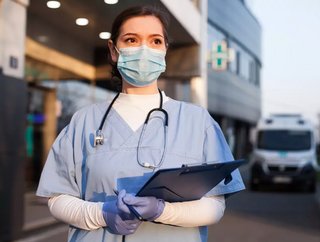 We take a look at how a digital workforce operates within a busy NHS Trust
James Paget University Hospital NHS Foundation Trust, based in the resort town of Gorleston on Sea, Norfolk, is the UK's most easterly hospital, serving one of the country's fastest aging demographics.  The Trust employs in excess of 4,000 staff making them one of the largest employers in the area; and since 2010 has been developing a Digital Workforce Team supported by electronic rostering and people management software created by global tech company Allocate. 
In 2010, the Trust first introduced electronic roster software called eRoster to organise nursing off-duty rotas. This includes arranging cover for nurses' consecutive days off, while taking into account complex skill mixes, a fair share of weekends, and when to assign early and late shifts. 
Fast forward to 2021 and the Digital Workforce Team has rolled out eRoster to all 4,000 staff – including doctors, allied health professionals and even housekeepers. 
Temporary or Bank Staff use the system to view and book available Bank work and the eRoster system now interfaces for payroll, pulling data for unsocial and overtime enhancement pay straight from staff's rosters into the Oracle-based database system ESR (Electronic Staff Record). 
For doctors and medical staff, the Digital Workforce Team has gone one step further and supported their use of eJob Plan.  eJob Plan, developed by Zircadian (a subsidiary of Allocate), enables the hospital's divisional specialties, from Cardiology, Urology and Orthopaedics, to create personalised, activity-based job plans for each doctor. But the James Paget University Hospital isn't alone – electronic job planning software is currently used by more than 70 NHS Trusts. 
As a result, workforce deployment across the hospital is now far more streamlined and managed by a single platform, end to end. 
Deborah Chapman, Assistant Director, Digital Workforce said "All the systems we procure and implement have to interface – having a two or three tier process utilising different systems that don't interface is labour intensive and complicated for the team who have to manage them. 
"Clinical staff especially are incredibly busy, and logging into multiple systems for different reasons is time consuming – having joined up systems helps support smarter ways of working." 
There is of course a time saving element to having digital systems rather than paper-based ones. "It gives a real time staffing picture, which is invariably much more streamlined than if it was on pieces of paper or spreadsheets around the organisation, which ultimately releases clinical time to care and allows our clinical staff to focus on patients"
"When we had to redeploy staff during the pandemic internally and to the regional surge centre, it meant we had a single, real time picture of what staffing looked like on the ground which also supported operational decision making". 
This real time workforce intelligence also helps the trust be more efficient on a day-to-day basis.  "The real time eRoster system has improved visibility - not with a big brother focus, but as a hospital we can see at a glance who is available to call in an emergency when needed. We can ensure we have the right person, with the right skills, in the right place at the right time." 
However digitising the workforce has come with challenges too. Laura Green, Senior Workforce Project Manager, cites fear of change as one issue, along with staff simply not wanting the visibility. Another challenge has been ensuring they engage staff who are nervous about new technology. 
To do this the Digital Workforce Team provides plenty of support.  "The team has grown from two eRoster administrators, to a whole Digital Workforce Team of 17 with extensive reach and influence. We run regular drop in sessions, new user training sessions and provide call centre type customer service to 4000 people now".
Just as important has been how the team has implemented each new software platform. When it comes to implementing something new or engaging a new staff group, the team uses plans that work best for the Trust. "We don't follow any particular project methodology, but put implementation, mobilisation, readiness and training plans in place that work to the strengths in our team". 
Looking ahead, Green says that digital workforce platforms and software will come into sharper focus, especially in light of the pandemic. "From a healthcare point of view, one of the biggest lessons learnt from COVID-19 is how we look after our staff when we're asking so much from them" she said. 
"We are hearing a lot about burn out, flexible working and ensuring our staff have adequate rest. All of this needs to be looked at as a whole organisation, and having the visibility that comes from digital workforce deployment software can support this."