Empowering evidence-based practice for enhanced patient care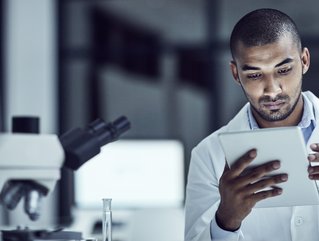 Evidence-based practice
Dr Rahul Goyal, Lead Clinical Executive at Elsevier, discusses improving patient outcomes & transforming healthcare through evidence-based practice
Healthcare organisations globally are facing a series of challenges, including low levels of job satisfaction, poor staff retention and workforce shortages. Statistics reveal that four in ten adults receive care that does not adhere to current evidence or guidelines, leading to ineffective or potentially harmful treatments. In light of these circumstances, the importance of prioritising the delivery of high-quality care has become increasingly evident.
"Moving forward, healthcare providers must embrace evidence-based practice (EBP) and integrate it into their clinical workflows," says Dr Rahul Goyal, Lead Clinical Executive at Elsevier. "According to the World Health Organization (WHO), EBP can be defined as an interdisciplinary approach to clinical decision-making that integrates the best available evidence, care context, patient values, and preferences of healthcare professionals."
By adopting EBP, healthcare organisations can effectively address such concerns and continue to promote patient-centred care throughout their systems. Here, Goyal tells us more.
Impact on hospital workforce retention and satisfaction
The integration of EBP within healthcare organisations has been reported to enhance job satisfaction, improve the skills needed to incorporate patient preferences into practice and empower the workforce. "This positive impact is achieved through:
Enabling healthcare professionals to make more informed decisions with access to the latest evidence
Improving the working environment, as EBP is integrated into the daily practice
Promoting professional development and lifelong learning, as the workforce must keep up with the latest research
Reducing burnout amongst the workforce, as EBP enables them to benchmark against their peers, helping them manage their mental health and well-being.
"Given these benefits, the implementation of EBP across healthcare systems holds the potential to drive advances in the quality of care provided and improve patient outcomes," says Goyal.
Establishing a culture of evidence-based practice
While the adoption of EBP has been shown to have significant benefits, Goyal is clear that it should be noted that certain barriers across the healthcare system hinder successful implementation.
"These barriers include factors such as insufficient authority to change patient procedures, limited time for implementing new ideas and restricted access to research."
Yet despite these challenges, Goyal feels it is imperative that healthcare organisations maintain a clear focus on fostering an EBP culture, building capacity and ensuring sustainability to achieve successful integration.
"A key factor that can impact the effective adoption of EBP is the seamless integration of its guidelines and algorithms into the clinical workflows. The implementation of Clinical Decision Support (CDS) tools such as order sets and care plans results in evidence-based content being integrated into the workflow. By having immediate access to such content, the workforce can make more informed decisions, leading to a more patient-centred approach to care. These tools also offer additional benefits, including centralising all clinical information, providing accessible guidelines, and keeping systems current with the latest information."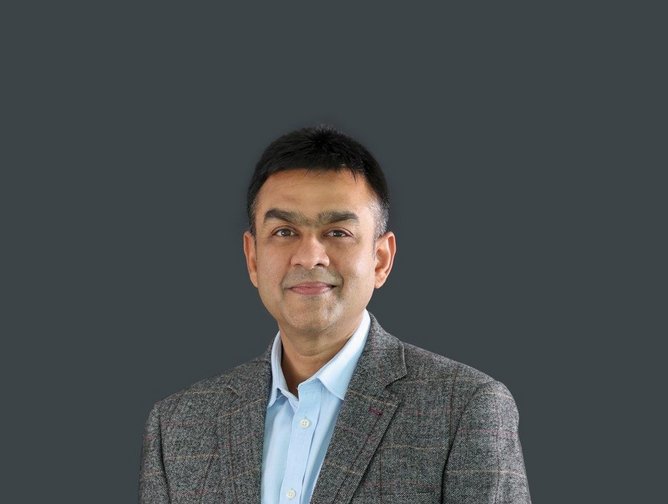 Dr Rahul Goyal, Lead Clinical Executive at Elsevier
Enhancing quality of healthcare and improving patient outcomes
For Goyal, EBP has gained a reputation as the gold standard for providing safe and effective person-centred care.
"Over time, it has evolved to integrate the best research evidence, clinical expertise and the context of the specific organisation. In addition, EBP is aligned with the principles of value-based healthcare, aiming to provide care that reflects patient values and empowers them to manage their own well-being effectively."
The increasing adoption of EBP in healthcare is crucial for several reasons when thinking about improving value for patients.
"It can help patients receive high-quality care by minimising errors, enhancing safety, boosting care efficiency and reducing costs. Additionally, the integration of evidence-based guidelines into workflows offers healthcare professionals added reassurance, enabling them to benchmark their practices against their peers. This fosters a collaborative environment, reducing the stress and fear that can arise from working in isolation."
Driving forward a culture of evidence
In today's healthcare landscape, healthcare professionals face the daunting task of sifting through vast amounts of data and research to cater to the specific needs of each patient.
"It must also be acknowledged that with the arrival of generative AI, providing healthcare professionals with access to evidence-based information is vital in supporting more informed decisions and discerning false facts."
By implementing EBP across healthcare systems, clinicians will have the opportunity to access evidence-based guidelines and algorithms to help them to deliver better quality care and improve patient outcomes. But for successful adoption, it largely depends on the identification of the barriers followed by the establishment of an EBP culture in which it is valued and accepted.
"With all this in mind, healthcare organisations should continue to recognise the potential of EBP, in guiding healthcare professionals to safer decisions based on the latest research, to enhance the overall quality of care provided," Goyal concludes.
*********************************************
For more insights into Healthcare - check out the latest edition of Healthcare Digital and be sure to follow us on LinkedIn & Twitter.
Other magazines that may be of interest - Manufacturing Magazine.
*********************************************
BizClik is a global provider of B2B digital media platforms that cover 'Executive Communities' for CEO's, CFO's, CMO's, Sustainability Leaders, Procurement & Supply Chain Leaders, Technology & AI Leaders, Cyber Leaders, FinTech & InsurTech Leaders as well as covering industries such as Manufacturing, Mining, Energy, EV, Construction, Healthcare + Food & Drink.
BizClik, based in London, Dubai & New York offers services such as Content Creation, Advertising & Sponsorship Solutions, Webinars & Events.