Franciscan Health cares for patients at home and in hospital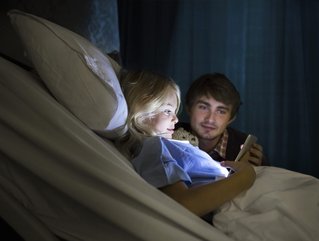 Franciscan Health unwaveringly centres patients ‒ from keeping family in the loop to providing iPads filled with patients' own healthcare data
Franciscan Health, native to Indiana, Illinois, and Michigan, is a leader in integrated healthcare, creating unified patient records that will support whole-person care across the care continuum.
Vice President of Digital Innovation Applications Sri Bharadwaj is responsible for delivering application solutions across the environment for all of Franciscan Health.
"Franciscan Health is a mission-based organisation, located out of the Midwest, serving communities both in Illinois and Indiana, with over 12 hospitals and over 400 clinics," says Bharadwaj proudly. "We've got several ambulatory surgery centres, home health units, and affiliated physicians all across the board, working for us as an organisation, delivering services to many Hoosiers in Indiana ‒ Indiana people are called Hoosiers!"
Prior to his role with Franciscan Health, Bharadwaj served at several organisations, including University of California Irvine, Geisinger Health Systems and then University of Vermont.
Driving digital transformation at Franciscan Health
The COVID-19 pandemic triggered digital transformation across the world, Franciscan Health is no exception.
"We have a very comprehensive understanding of what the patients should be looking for, how we are treating those patients while they are inside our four walls, but also outside of it," says Bharadwaj. "What we've done is create a structure where we have several patients who have a series of care teams around them that clearly take care of them.
"That structure is very important for us, because you would have a pulmonologist, a cardiologist, an intensivist, a PCP, a nutritionist, a nurse who is addressing the patient's care apart from other capabilities like home health. So, what we do is we take that patient and look at what the patient is going through, looking at what the patient has had in the past history and looking at what is a propensity for that patient to fall sick, or do better in the future.
"So, what we've done, from a digital transformation perspective, is look at remote patient monitoring as a way to get data from the patient. We also look at allowing the patient to give us feedback through our patient portal or through our patient MyChart mobile. Those are two capabilities that we provided to them."
The Franciscan Health philosophy is not about just the patient at the point in time when they need care, but everything and anything happening outside of that aspect of what they're going through.
With the new Innovaccer platform, Franciscan Health manages value-based care. That means not just the clinical aspect of care.
"We have to understand what is happening with the patient. We also have to understand what's happening with the ability for the patient to interact with us and we have to understand where else the patient is getting care," says Bharadwaj. "One of the key factors for us is that our patients go to receive care in other clinics or affiliated clinics that we have in the community. So, we wanted to get that data. What we've deployed in our base is to connect with those clinics and extract that data, so we know what's happening with that patient, even when he is not in our clinic per se. We want to understand what's happening."
The second biggest thing that Franciscan Health has been able to do is to bring that data into their environment to see what's happening with that patient through patterns of care.
"One of the key things that we struggle with ‒ well, it's not just us, a lot of organisations struggle with it ‒ is siloed care management," continues Bharadwaj. "Without bringing outside data into perspective, we are eliminating that process. Interoperability is key for us, so we are bringing that data in so we can get that picture. That is a very key component. The other component that we use with Innovaccer is the ability to communicate to the patient, based on where they've been and based on what's going on. Because we have that full spectrum of data available, we can now pinpoint it to say: 'You had aches when you visited this place, this is what they told you, and here are the medications they gave you. Are you still taking the medication? Is this something that you are doing?'."
Bringing that data in allows Franciscan Health to do a lot more overall from a patient management, value-based care perspective.
"If you are trying to elevate the improvement of what we are doing with that particular population, we have the data now to elevate that population. That is the key factor that we believe will help us move things forward ‒ it's where Innovaccer comes into play. So Innovaccer comes into play in value-based care, from what we believe is a fee for service as well, and then Innovaccer comes into play for whole-person care. So, if you look at those three areas, the use of Innovaccer is essential," says Bharadwaj.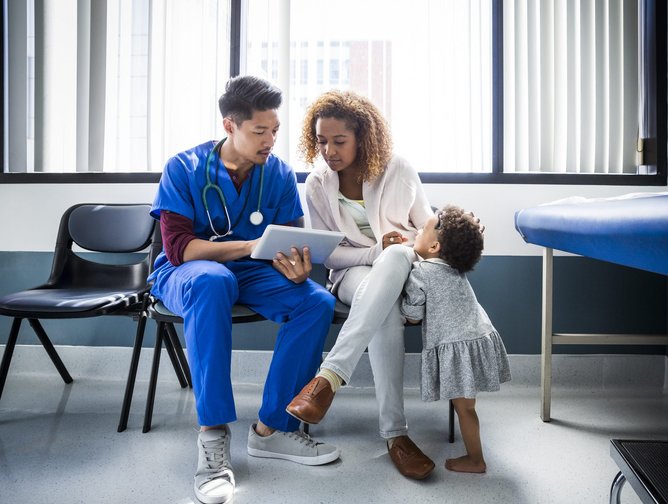 Future strategies and developments at Franciscan Health
When asked about the medical company's ESG initiatives, Bharadwaj is forward-thinking.
"We've always been conscious of our environment. As we look at building new hospitals or facilities, Lead Certification is a very important factor for us. Evaluating how we utilise those newer technologies to reduce emissions is another big deal. Our construction material too," says Bharadwaj. "We are building a few new hospitals right now, each of which takes into consideration emission management and environmental management."
Looking to the future, that's where the world will be going. Although Bharadwaj has since left Franciscan Health, he has a clear vision for patients in hospitals: placing the patient in the centre of the conversation, rather than talking at them about their healthcare.
"Our patients are extremely mobile. So, we want to allow them to have the mobility that they need while, at the same time, have the feeling that there is somebody watching over them or taking care of them," he concludes. "We also deploy education to patients. At their bedside, we offer iPads with information. Through a solution like Innovaccer, we extract that data and we say, 'Okay. This patient really needs education on certain things'. Not everybody knows everything, so we make sure that we offer them that information in the bed while they are there.
"Lastly, there are some patients who say: 'You know, I would really like my child to understand what's happening with me', so we bring the whole family into the conversation. Because bringing the family into care creates what we would call a 'hospital-at-home'."
Whether in a hospital bed or at home, Franciscan Health transcends beyond the walls of the hospital.