Geisinger celebrated by Gartner Healthcare Supply Chain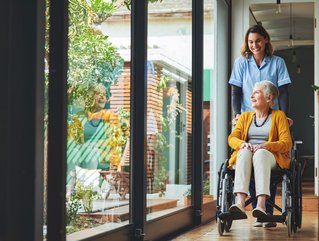 The Gartner Healthcare Supply Chain Top 25 for 2022 chose Geisinger as one of its top ten healthcare organisations. Here's why
The Gartner Healthcare Supply Chain Top 25 for 2022 celebrates health systems demonstrating their capability in supply chain management.
Geisinger was one of the hospitals acknowledged for its effort. We find out why…
The best hospital healthcare
Over a century ago, Abigail Geisinger, decided to meet the need for advanced healthcare in her small hometown in Pennsylvania. "Make my hospital right; make it the best," she said.
Now, Geisinger serves 1m patients across 46 counties, with 24,000 employees and over 1,700 physicians. The healthcare company has ten hospital campuses and 130 primary care and specialty clinic sites.
The Geisinger Commonwealth School of Medicine teaches more than 600 MBS/MD students as well as 40 students in its School of Nursing.
Building an integrated supply chain
Geisinger's supply chain is vast and can be complicated, but Geisinger has it sorted. Kate Polczynski, Vice President, Enterprise Supply Chain at Geisinger, is very proud that the company was chosen.
"The issues facing supply chains have been prominent in the media lately," said Polczynski. "Multiple factors, like those caused by the COVID-19 pandemic, have affected how a supply chain functions. This is a significant recognition that Geisinger previously received in 2014. To be included in a listing with other prominent leaders within the healthcare supply chain community, especially during a pandemic crisis, is a testament to the dedication and impactful work of our Geisinger teams.
"I see inclusion in Gartner's Top 25 as a recognition for all of Geisinger. We've worked hard to build an integrated supply chain that partners and collaborates with our internal customers to ensure supply chain decisions are made with patient outcomes, quality and cost in mind. Working together, we have built a supply chain that is a leader in the healthcare industry, delivering precision execution to support the Geisinger family in caring for our patients and the community we are so fortunate to serve."