Healthcare Design Trends: Enhancing Outcomes and Experiences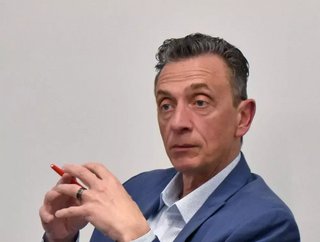 Steven Leone, AIA, LEED ap, Healthcare Principal at Spiezle Architectural Group, tells us how healthcare design can enhance outcomes beyond COVID-19...
Talk about a disruptor - COVID-19 caused massive, global disruption of how we work and live. The devastating toll on millions of lives leaves those of us in its wake with one universal resolve: we must be better prepared for the next crisis. While trends follow tendency of human behavior, disruption alters the course of that tendency and as a result, leads human behavior. More than logic, our resolve tells us we must manage both. 
COVID-19 has left us with varied perspective, reaction, and direction across the entire healthcare spectrum. While the modus operandi has remained consistently set on precaution, safety, and care, healthcare operators and workers have had to behave differently based on the unique settings in their environments. As we helped our clients manage, stabilize, and react, we recognized that a one-sized solution will not fit all. Senior healthcare operators completely shuttered their doors, while hospitals opened them widely. And still, outpatient facilities managed somewhere in between. Our perspective suggests the following additional trends as a result of the pandemic:
1. Decentralization/personalization will accelerate: Already in full gear, the trend of bringing healthcare to a location near you will not only continue but accelerate. Hospital based health systems recognized long ago that being in your community is the place to be for decentralized healthcare. Telemedicine will take full flight and shorten your commute even further. In-home services will continue to expand, especially within the senior healthcare segment. All healthcare environments will rely even more on technology to refine and deliver an intimate level of personalized services. Technology will also afford greater socialization while simultaneously social distancing, requiring IT to be a collaborative facilitator. Traditional hospital and long-term care settings will not disappear but be retooled to support those that are very ill or require intensive care. 
2. Experiential Design Hits a Speed Bump: The trend of creating more experiential, memorable, and pleasurable healthcare environments has, once again, hit the speed bump better known as medical safety and best practice. At the height of the pandemic, all focus on creating hospitality and/or residential oriented environments gave way to obsession over infection control. Our attention was immediately focused on finding products and systems that mitigated the spread of infection- door hardware, sink faucets, HVAC systems. 
Manufacturers and distributors of touch-free devices have been in full swing to support these changes. We researched and implemented many of these products: automated, hands-free door hardware (as well as hardware that could be operated with a forearm or elbow); door sweeps that could be adjusted to account for negative air pressure; and touchless water faucets, soap and paper towel dispensers. The good news is that we found a fair amount of commercial grade product on the market that did an adequate job of maintaining balanced aesthetics. The really good news is that as these worlds collide, even better products will emerge. The concern, however, is that some teams may not take the time, or have the wherewithal, to deliver environments that will elevate beyond a medical feel to provide not only a safe experience, but a pleasant one.
3. Pivoting In-place: Spaces and the programs the healthcare industry serves will need to be exceptionally agile, flexible and efficient. This is nothing new in concept, but the details have changed. Pivoting may be a more apt descriptor than flexibility when describing what most healthcare operators had to do when COVID-19 hit. They had to literally redirect patients, residents, and staff on the spot as they created impromptu containment, isolation, screening and safe zones within their existing environments. Some of those same strategies will become standard in future healthcare environments. 
We are witnessing greater need for compartmentalization of space on the fly to accommodate isolation, observation, screening, and visitation, without adding any square footage. Units, wings and in some cases, entire facilities, may be equipped with systems, products, and components providing negative air pressure, bi-polar ionization, or UV treatment that will allow those spaces to transition from normal operation to pandemic mode and back again as needed to mitigate spread of infection. Temporary pop-up space for screenings, visitation, and other social support will remain a lingering design factor. Designers will be asked to identify and allocate space outdoors whether it be a parking lot, a front lawn or back patio.
4. Expanded Outdoor Living Spaces: The past several years have seen an increased interest in outdoor gardens in healthcare settings, and COVID-19 put an exclamation point on this trend. It is a widely accepted premise that nature can help us heal more quickly, reduce our blood pressure and make us feel calmer. Courtyards, patios, and gardens will continue to provide these healing places where family members can spend time with loved ones and maintain social distancing. 
The pandemic surely has been a defining event for 2020, but it will also be a defining factor in the design of healthcare facilities. As we look to the coming year, a successful vaccine, and the resolution of this pandemic, we will carry these trends forward into the future as we adapt design to make us all better prepared for an unexpected healthcare crisis.