How apprenticeships advance data specialisms (part 2)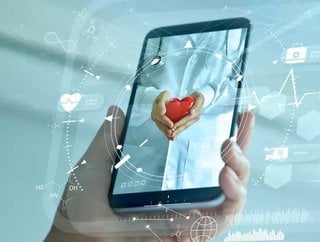 Kate O'Connell, director of Leeds Health & Care Academy, explores breaking down silos in healthcare and making technology a priority (Part 2)
Leeds Health and Care Academy has launched a new programme to break down silos across healthcare organisations in Leeds, 

with the creation of a collaborative data apprenticeship programme that unites colleagues from different organisations in a single cohort.
Kate O'Connell, director of Leeds Health and Care Academy, which is a collaboration of Leeds health, care and university partners - including the City Council, hospitals and the universities, shares her thoughts…

Part 2
Continued from

Part 1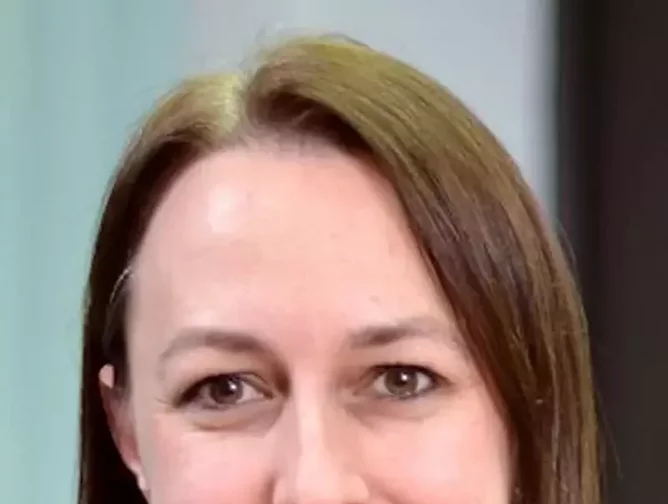 In order for health and care organisations in Leeds to use data effectively, we are working across organisational boundaries to up-skill our workforce in data analysis.
To facilitate this, last year we embarked on a partnership with industry-leading training provider, Multiverse, who deliver professional apprenticeships in several subjects. 
Among them is a range of programmes on data, from a Data Literacy course that equips participants with the skills to interpret data - right up to a degree-level Advanced Data Fellowship, which gives those in data roles the ability to use tools like PowerBI for things like statistical testing and predictive modelling. 
Working alongside Multiverse, the Leeds Health and Care Academy is delivering collaborative Level 4 Data Analyst apprenticeships to colleagues working across the Leeds health and care sector, at no cost to the individuals or organisations - the apprenticeships are fully-funded by the UK apprenticeship levy.
Breaking down organisational barriers together
So far, 35 apprentices have joined the programme from key health and care organisations across Leeds, including Leeds Teaching Hospitals NHS Trust, Leeds City Council, Leeds Community Healthcare NHS Trust, Leeds and York Partnership NHS Foundation Trust, Leeds Clinical Commissioning Group, as well as third sector organisations including Healthwatch Leeds, Voluntary Action Leeds, St Gemma's Hospice and Inspire North. Apprentices are placed in a cohort with colleagues from a range of different organisations across the Leeds health and care sector, which allows participants to learn and work together as a single, collaborative team. By breaking down organisational barriers, they are able to work as one collective to overcome challenges, and support Team Leeds in providing the best possible joined-up care to the people of this city.
Apprentices apply their learning to their current role - skills are gained in the context of their day-to-day activity - meaning that the learning flows into practical work-based problem solving as soon as the course begins, allowing apprentices to bring new skills into their organisations at pace. 
The apprenticeships are supported by senior leaders of health and care organisations across the city; Jenny Lewis, Director of Human Resources and Organisational Development at Leeds Teaching Hospitals NHS Trust, is also the Academy's Executive Sponsor, and acts as the Strategic Lead for the Collaborative Apprenticeship Project. This project encompasses citywide apprenticeships in Data Analysis, Team Leadership and Project Management (with more to be added in future), which can be accessed by all health and care colleagues working in Leeds. Jenny works with the Data Analyst apprenticeship team to plan the strategy for the programme, and she has a close relationship with the cohorts - she will join them for meetings at various points during their apprenticeship journey to talk about progress and successes.
Leeds Data Analyst apprentices are already using the knowledge learned to make a difference within their organisations, for example, an apprentice from Leeds City Council was able to contribute to the city-wide effort of increasing the amount of people getting their COVID-19 vaccinations. Using their knowledge of Excel, they were able to link datasets to build an interactive, shareable map of vaccine uptake across the city, which was used to identify areas where agile vaccination clinics were needed in communities. This provided colleagues with the data required to find the areas of low uptake, and prioritise them. 
Data develops solutions scores healthcare
Another apprentice from Leeds Teaching Hospitals NHS Trust is using PowerBI to map the density of patients with Hepatitis C, which in turn will be used to enable GP practices to make important resource and treatment allocation decisions.
All apprentices have also stated that the time spent running data projects has decreased due to increased data proficiency. Based on a survey completed at the start and mid-point of the programme, apprentices reported that they were on average 17.5% more efficient at handling data. Data inputting and analysis that would usually take days, or even weeks, is now being completed in a fraction of the time.
The Data Analyst apprenticeship is enabling us to strategically develop and connect data experts across health and care organisations in Leeds. Apprentices are collaborating with one another, developing advanced data projects within their own sphere of influence, and sharing best practice with colleagues across the sector by working as a city-wide team. Not only has this improved the use and reporting of data, but time is spent more productively, and apprentices are able to tell stories, or reach conclusions with data that they wouldn't have been able to before. By up-skilling our workforce in data analysis, we are working together to close this skills gap, and improve patient care across our city.