How hospitals are going green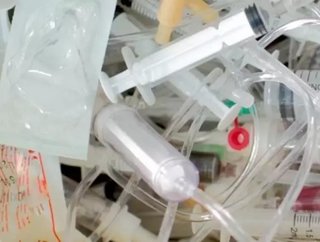 Written by Sarah Danielson In this modern world, with everyone becoming concerned about the future of our planet, it seems like you cant find a busines...
Written by Sarah Danielson
In this modern world, with everyone becoming concerned about the future of our planet, it seems like you can't find a business that isn't making at least a modicum of effort to operate in a more eco-friendly fashion. And yet, when it comes to health care, you might be a little frightened at what the implications of such a move could be. Let's face it hospitals traffic in disposable items (about four billion pounds per year) and it is this "wasteful" mentality that stops the spread of communicable diseases (you don't want the same needle the guy down the hall used, no matter how well it was cleaned and sterilised, right?). However, there are actually several ways that hospitals can go about their business and still embrace and eco-consciousness. 
Reprocessing is one avenue that is being explored.  Like recycling, there are ways to collect used (or opened but unused) items and sterilise and test them for possible reuse. Certain single-use medical supplies and equipment have been successfully reprocessed by FDA-approved companies. Through stringent regulations regarding the collection, sterilisation, and testing process, hospitals have saved upwards of $100 million in a single year and kept over four million pounds of waste out of landfills. 
Another option is to upgrade or build new facilities that have the environment in mind, and many hospitals are shelling out the dough initially in order to save in the long run. Buildings must be temperature controlled and well-lit (not to mention all the machinery they're running), so a large portion of their operating expense goes to utilities. Despite the initial expenditure to create an eco-friendly layout, the potential for savings is great enough to make it worthwhile (and then some) for a business that has the start-up funding necessary.
The best part about all of this is that it has multiple health benefits for all of us. By using safer materials in the building process, hospitals are also able to reduce the level of VOCs (volatile organic compounds) within their walls, reducing the harmful side effects (cancer among them) that they are thought to produce. Plus, the reliance on natural daylight (when possible) and the addition of meditation gardens has been shown to reduce the length of stay for some patients, as well as their reliance on medication.  All in all, the move towards greener hospitals is one that we should all embrace. With standards in place to protect the safety of patients throughout the process, there is a lot to be gained in the arena of eco-friendly healthcare.