How surgical hospitals can expand in 2016 via technology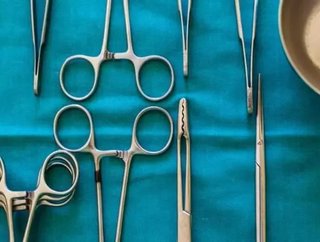 Plastic surgery has come a long way from its early days when only the rich could afford the procedures or were even interested in it. Today, average pe...
Plastic surgery has come a long way from its early days when only the rich could afford the procedures or were even interested in it.
Today, average people all over the nation choose elective procedures to make their lives better. New technology only enhances those procedures, making them less expensive and painful.
RELATED TOPIC: Turkish doctor completes world's third full face transplant surgery
Hospitals and clinics that want to capitalize on the changes in the field should focus on the trends. This means prioritizing marketing to introduce new procedures or appeal to a specific demographic.
Plastic surgery for men
More men today have cosmetic procedures done than in the past. Because the actual procedure is less invasive and healing time is faster, men see it as a viable option to help them look younger.
Micro-liposuction is one such procedure that appeals to men. Use it around the neck to remove loose areas and tighten the jawline. The process takes only about a half-hour with no sutures.
RELATED TOPIC: Five types of surgery changing in the health care industry
Hair replacement surgery has gained popularity in recent years and has become an option for many balding men. While it is a complex procedure that happens over a period of time, the results are permanent, making many men feel that it is worth it.
Men also believe that having a trim waistline helps them look younger and feel more confident. Liposuction has become an attractive alternative that makes them feel good about themselves. It yields dramatic results in a short amount of time.
Non-invasive surgery
More cosmetic procedures fit in this category because of new technology.
RELATED TOPIC: How hospitals are advancing technology in caring for personal injury victims
One example is Ultherapy, which is a nonsurgical facelift. Instead, it uses ultrasound technology to lift the skin by heating it and making the collagen contract while new tissue is produced that has more elasticity.
Patients who were afraid to "go under the knife" are willing to try this new technology to take years off their faces. While Botox has often received a bad name from those who don't advocate for cosmetic surgery, dermal fillers are still popular.
Today, it is no longer just one procedure, but numerous options that the patient can choose from. They can sit down with a surgeon and discuss their options.
RELATED TOPIC: The most progressive health tech innovations driving patient care
For instance, they may ask what the difference is between collagen and polyactic acid dermal fillers.
As the following article looks at, that is one reason why choosing a great plastic surgeon is important. The patient needs someone they can trust to provide information and make them feel comfortable; especially with the new procedures.
When hospitals and clinics consider updating their equipment or adding procedures to their plastic surgery department, they must look at the newest innovations as well as the latest trends. The typical person receiving a cosmetic procedure has changed over the years to include men and younger women.
RELATED TOPIC: Moving beyond the boundaries of traditional health care to address the whole person
What this means for facilities is that they must focus their attention on the procedures that appeal to that demographic and utilize the latest technology to gain new patients who appreciate what plastic surgery can do for them.
About the author: Joyce Morse is an author who writes on a variety of topics, including technology and health care.