How Your Hospital Can Prepare for the Ebola Virus Disease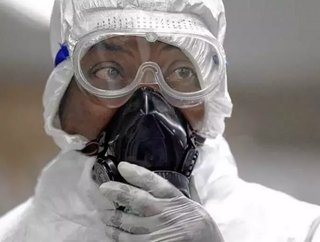 The Centers for Disease Control and Prevention has confirmed the first domestic case of the deadly Ebola virus in the United States. A person who had...
The Centers for Disease Control and Prevention has confirmed the first domestic case of the deadly Ebola virus in the United States.  
A person who had traveled to Dallas, Texas, from Liberia developed symptoms four days after arriving in the US and sought medical care at Texas Health Presbyterian Hospital of Dallas on Sept. 26. Following isolation and sending specimens to the CDC and a Texas laboratory for testing, a CDC team was dispatched to the hospital on Sept. 30 following positive results.
While the incident remains isolated, CDC officials say the virus incubated in the United States for at least a number of days and others may have been exposed.
"Ebola can be scary. But there's all the difference in the world between the U.S. and parts of Africa where Ebola is spreading. The United States has a strong health care system and public health professionals who will make sure this case does not threaten our communities," said CDC Director, Dr. Tom Frieden, M.D., M.P.H. "While it is not impossible that there could be additional cases associated with this patient in the coming weeks, I have no doubt that we will contain this."
The recent Ebola outbreak is the largest in history and the first Ebola epidemic the world has ever known, according to the CDC, affecting multiple countries in West Africa and now the United States. Hospitals and health care professionals operating in the United States need to be aware of how to detect a patient with Ebola and respond in an efficient and coordinated manner.
Prepare to Detect Ebola-Infected Patients
Early recognition is critical for infection control. Health care providers should be alert for and evaluate any patients suspected of having Ebola.
Hospitals should review infection control policies and procedures and incorporate plans for administrative, environmental, and communication measures, the CDC advises, as well as personal protective equipment (PPE) and training and education.
Hospitals should also define the individual work practices that will be required to detect the introduction of a patient with Ebola or other emerging infectious diseases, prevent spread, and manage the impact on patients, the hospital and staff.
A person who has consistent symptoms of a fever greater than 101.5 degrees Fahrenheit and severe headache, muscle pain, vomiting, diarrhea, or abdominal pain while also exhibiting risk factors within the past 21 days before the onset of symptoms (such as contact with blood or other bodily fluids of a patient known to have or suspected to have Ebola, residence in or travel to an area where Ebola is active, or direct handling of bats or non-human primates from disease-endemic areas) should be considered a person under investigation.
Upon detection, hospitals should ensure that all triage staff, nursing leadership and clinical leaders are familiar with the protocols and procedures for notifying the designated points of contact to inform.
Designating points of contact within your hospital for communicating with state and local public health officials will allow for a smooth and efficient method of operation.
Communicate with state and/or local health departments on procedures for notification and consultation for Ebola testing requests.
Prepare to Protect Your Hospital from Further Infections
Your hospital should conduct a detailed inventory of all available supply of PPE suitable for standard, contact and droplet precautions, according to the CDC. Ensure an adequate supply for all health care personnel of impermeable gowns, gloves, shoe covers, face masks, and other infection control supplies.
Verify that all your health care personnel meet all the training requirements in PPE and infection control and are able to use PPE correctly. Encourage health care personnel to use a "buddy system" when caring for patients and when putting on and removing PPE.
Review your hospital's infection control procedures to ensure adequate implementation for preventing the spread of Ebola and post appropriate signage alerting health care personnel to isolation status, PPE required, proper hygiene and handling/management of infected patients and contaminated supplies.
Prepare to Respond After a Confirmed Ebola Case
Hospitals should plan for regular situational briefs for decision-makers, including suspected and confirmed Ebola-infected patients; isolation, quarantine and exposure reports; supplies and logistical challenges and policy decisions on contingency plans and staffing.
Maintain a situational awareness of reported Ebola case locations, travel restrictions and public health advisories and update triage guidelines accordingly.
Most importantly, stay informed. As of Sept. 29, the CDC has reported 6,574 cases and a total of 3,091 deaths and that number shows no signs of stopping. The Centers for Disease Control has produced several resources and references to aid health care workers in preparing for and caring those with Ebola virus. To learn more, visit CDC.gov.