How Your Hospital Staff Can Prepare for the EV-D68 Virus Affecting Children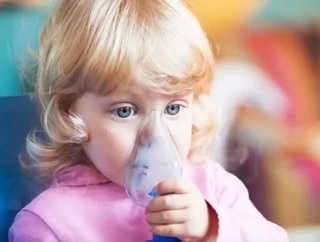 When reports of at least 10 children being admitted to the pediatric intensive care unit at St. Marys Hospital in Virginia surfaced, hospital officials...
When reports of at least 10 children being admitted to the pediatric intensive care unit at St. Mary's Hospital in Virginia surfaced, hospital officials began to grow uneasy. The children, who ranged in age from 2 to 10 years old, were diagnosed with the mysterious Enterovirus EV-D68.
Twelve states have now reported clusters of the illness and health officials are concerned by the number of increasing hospitalizations.
One of many non-polio enteroviruses, EV-D68 infections have been reported to cause mild to severe respiratory illness. However, the full spectrum of the illness is not well-defined, states the Centers for Disease Control. Given that EV-D68 has been rarely reported in the United States for the last 40 years, knowing how to approach and treat patients with this virus is unclear.
At a recent press conference, Niswonger Children's Hospital's CEO Steven Godbold hoped to assuage concerns over the hospital's preparedness.
"We're well-prepared to take care of the pediatric patients in our region and Mountain States, in general, throughout any of the facilities in our region," said Godbold.
"This current strain that has been seen, EV-D68, has been a little more virulent, which means it has been more likely to cause a stronger infection in certain populations of kids, particularly kids with other illnesses," added Dr. Melissa Keene, medical director of NCH's medicine program.
If your hospital staff is faced with treating a patient diagnosed with EV-D68, the CDC advises the following:
Be aware of EV-D68 as a potential cause of clusters of severe respiratory illness, particularly in young children.  
Consider laboratory testing of respiratory specimens for enteroviruses when the cause of infection in severely ill patients is unclear.
Report cases and clusters of severe respiratory illnesses to state and local health departments for further guidance.  
U.S. healthcare professionals may test for enteroviruses and approach state health departments or the CDC for typing. The CDC is currently working with state and local health departments and clinical and state laboratories to enhance their capacity to identify and investigate outbreaks. Healthcare officials can consult with the CDC by sending an email to [email protected].