Intelerad: the importance of interoperability in hospitals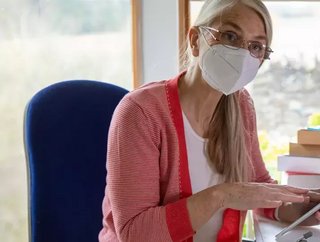 Mike Lipps, CEO of Intelerad, tells us how interoperability between systems improves hospital operations
Intelerad Medical Systems provides medical imaging solutions to healthcare providers around the world, within hospitals, to radiology groups and cardiovascular care settings. 
A key challenge for these facilities is interoperability. Here Mike Lipps, Chief Executive Officer and President of Intelerad, explains how their enterprise solutions can resolve this.  
The value-based care model
Lipps sees three main challenges currently affecting healthcare organisations. As a result of the pandemic, a major issue is loss of revenue, with US healthcare providers losing US$323bn in 2020. 
In addition, hospitals and health systems in the US are shifting to a value-based care model, where they are paid depending on the quality of the care that they provide, and the speed with which they provide it. Lipps says this is forcing them to think differently about how they operate and how they use technology to support the people who ultimately keep the hospital running. 
In specialist areas such as radiology there is a shortage of practitioners, and this is where Intelerad steps in. "Hospitals and health systems have to think about this radiology shortage, whether they are in North America or Europe or anywhere else in the world. How can they make radiologists more productive and make their experiences better, so that ultimately they can build a broader network of practitioners", he says. "That's one of the areas where we can help." 
Intelerad offers a range of tools including diagnostic viewers for radiologists and cardiologists to read images, the archives where the images are stored, and the workflow engines that route studies to practitioners to help them make better use of their time. "These are what we call PAC systems or picture archives, and we provide them for radiology and cardiology as well. These tools create a more efficient process for hospitals and health systems." 
"Regardless of where you are in the world, it's ultimately about the quality of the experience for the radiologist", Lipps adds. "I liken it to when they went to medical school, they did it because they wanted to be able to serve patients. Then they find a lot of additional things that they have to do just to be able to serve patients to the best of their ability. I think that's where technology ultimately can be a big factor in creating a better experience for them, as we can help simplify their worklist every day and make them more productive and efficient."
For example Intelerad's technology can make sure they're looking at the most important images first to help them prioritise the most urgent cases. 
Absolutely essential to this, is interoperability. "If you think about all of the tools in a practitioner's environment, from the EMR, to the images, the viewers and the archives, and then the analytics tools that sit on top of that, the AI tools that are increasingly becoming more important and the reporting tools - it's a really complex environment. Complexity increases cost, and increases the time that it takes to be able to diagnose patients and ultimately to be able to treat them", Lipps says. 
"The goal of any hospital and health system has to be to reduce that complexity as much as they possibly can. They have an incentive to do it, because they have to find ways to lower their costs and because it leads to better patient outcomes. By looking at their technology platforms, and finding ways to simplify those systems in a way that creates better end user experiences for the patient and the practitioner, hospital and health systems will improve the quality and standard of care going forward." 
While having less complex systems seems obvious, up until recently the tech didn't exist to make this possible. "For a while there was this mentality in healthcare of having best-of-breed solutions. There was this false premise that you had to have an individual radiology system and an individual cardiology system, and each one had to have their own archives and workflow tools. I would argue that the technology landscape has changed to the degree that for example, you can have a singular archive that serves multiple modalities. That ultimately lowers costs, reduces complexity, and increases the speed at which care can be delivered. 
"You can have simpler, fewer systems and broader platforms without sacrificing the quality that you get for the individual modalities", he adds. 
The Cloud allows efficient distribution
Cloud technology has been a huge enabler of this. "You can do things like archive in the cloud in a way that you couldn't have done 5-10 years ago", Lipps says. "That creates the ability to route these images inside the hospital and outside of the hospital.  If you think about what's changed during the pandemic, radiologists having an imaging system they could use outside the hospital was a success. The cloud enables that distribution - the ability to simplify those platforms, have fewer different tools, less integrations and less cost and complexity. I think leading hospitals and health systems now are certainly looking at that and are really taking advantage of trying to simplify their technology footprint." 
One example of this is a leading hospital in Canada that Intelerad works with. "They effectively moved a lot of their environment into a hosted environment, that we as a technology organisation can manage for them. They've lowered their footprint and costs. And because we have multiple diagnostic viewers for radiology and cardiologists, we provide an entire cardiovascular service line solution, in addition to our core radiology PAC System. 
"That means they're able to serve multiple modalities from one provider. As a result, they're getting the benefits of economies of scale and having just one vendor to work with to ensure that the entire system works." 
"When you start thinking about the cost, and  the number of people within a health system required to manage lots of vendors, it's quite an undertaking", Lipps adds. "Simplicity ultimately has lots of benefits, both from an end user patient standpoint, and for the practitioner most of all.  It is making sure that potential future radiologists look at this field and feel like they can both make a quality living and have a great experience to be able to do what they love. We can achieve a lot of that by creating better technology backbones, that put them in a better position to be successful."