Israel offers healthcare & housing to Ukrainian refugees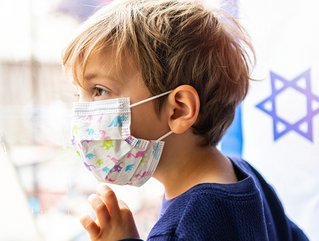 Israel's Welfare Minister Meir Cohen claims it's a "great honour" to provide Ukrainian refugees with healthcare & housing as thousands flee to Israel
The Israeli Welfare Ministry has announced that Ukrainian refugees will be offered health care and housing assistance, in addition to other basic services such as education.
Israel supports Ukrainian refugees
More than 6,000 Ukrainian refugees have arrived in Israel since Russia invaded Ukraine three weeks ago.
Ukraine has a population of 43 million people, 49,000 of which identify as Jewish, including Ukraine's President, Volodmyer Zelensky. The Hasidic movement was founded in Ukraine in the 1770s, which now holds thousands of followers. Yet over 1 million Ukrainian Jews were murdered in the Second World War, which caused a huge dent in the Jewish population that has been steadily growing post-Cold War.
Prior to the announcement, Ukrainian refugees have used tourist visas, which do not extend to healthcare, education or housing assistance.
A 'moral, Jewish and Israeli responsibility' to help Ukrainian refugees receive healthcare
Israel's Prime Minister Naftali Bennett wanted to change this and invited the Welfare Ministry to come up with a new plan in providing basic services to such refugees.
"According to the plan, the Welfare Ministry will provide the refugees with temporary housing, food assistance, material assistance, social services and other rights like health insurance and enrollment in the education system," said the Welfare Ministry. "The plan will put an emphasis on providing comprehensive assistance to elderly refugees, children, at-risk youth and people with disabilities."
"This is our moral, Jewish and Israeli responsibility, and we see great honour in this responsibility," said Welfare Minister Meir Cohen. "I want to thank the prime minister for giving the Welfare Ministry and me this mission."