Jennifer Jones-McMeans advancing health equity with Abbott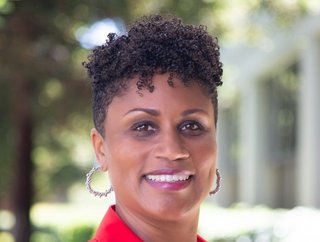 Underrepresentation in clinical trials is creating health inequity that Jennifer Jones-McMeans is determined to dismantle at Abbott
As we get older, our quality of life tends to decline, but that's no need for our healthcare standards to decline, too.
While not a hard-and-fast rule of getting older, ageing bodies experience an increasing range of issues, meaning that medical care for issues such as high cholesterol and blood pressure, cardiovascular events, joint pain, and age-related mental deterioration becomes more commonplace in the latter stages of life.
Global healthcare leader Abbott helps people live life to the fullest – whatever stage you're in. As Abbott's divisional Vice President of Global Clinical Affairs for the healthcare company's vascular arm, Jennifer Jones-McMeans is part of a team of 113,000 employees working across 160 countries.
She's located in San Francisco's Bay Area and boasts notable qualifications and experience for her role: a Doctorate in exercise physiology from the University of Maryland College Park; a three-year post-Doctoral Fellowship in the Division of Hypertension at the University of Texas Southwestern Medical Centre; and, while undergoing her fellowship, Jones-McMeans conducted clinical trials for hypertension and cardiovascular disease, taking part in community-based research that sought to educate local community leaders.
"We educated barbers on how to measure blood pressure, identify when a patient was showing potential signs of hypertension, and then get them back to the clinic so that we could evaluate them and look for therapeutic options for these patients," said Jones-McMeans. "The barbershop hypertension study was able to take a combination of the research that was being done in-house and reach out to the community with it through businesses."
After this, Jones-McMeans started working at Abbott. For 15 years, she has been supporting health equity.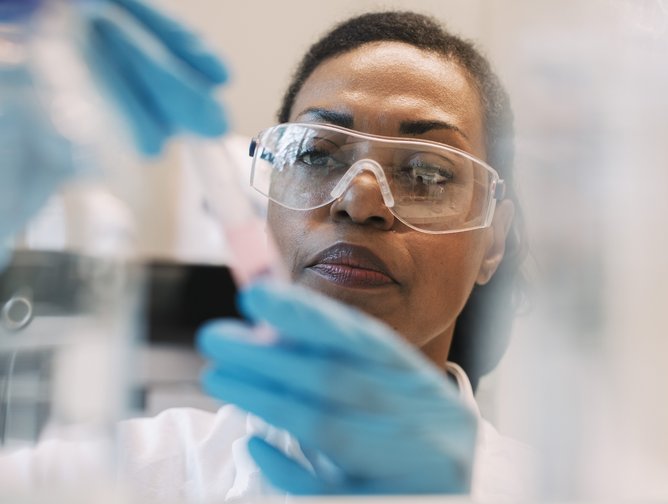 Advancing health equity with Abbott's vascular business
Abbott's vascular business covers the complete vascular system of the body, from the heart and arteries to the peripheral vasculature, the veins and vessels outside of the heart.
"Our mission and purpose is really to focus on the care of patients with vascular disease. This means that we develop medical devices that go on the heart's arteries, as well as medical devices that go into the arteries located in the neck or the carotid arteries," said Jones-McMeans. "Therapies include balloons and wires to assist in these treatments, while stents that may go in the arteries within the iliac arteries, which are located more peripherally outside of the heart, as well as the arteries that are located in our legs."
With these treatments, Abbott is ensuring that they are part of the advancement of patient care, which includes diversity in clinical trials.
"I put it in this perspective: the work of global clinical affairs, which I lead in this organisation, is to evaluate the new therapies that we think could be helpful for patients suffering from vascular disease," said Jones-McMeans. "Doing that, we must develop clinical trials that lead to the advancement of medicine. However, what has happened traditionally is that the patients in clinical trials have not always been representative of the total population."
For clinical trials throughout history – be it academia or large companies – people of colour and women make up a smaller proportion.
"While we know that the therapies are safe and that they work, we're not able to look at the patient – the female patient, the African American, the Latino patient – and say, 'Yes, your population was part of these trials, and so we have even more confidence that they work in your population'. We need to be able to do that."
In the United States, the Food and Drug Administration (FDA) put out guidance encouraging researchers to ensure that people of colour and women are well-represented in their trials.
"They understand we do need to have the data that supports the notion that not only is this device safe and works, but it's safe and works across all populations," said Jones-McMeans.
Underrepresentation in clinical healthcare trials
Abbott is working hard to break down the barriers to care for clinical trial participants.
On a trial level, Abbott has made an additional effort to ensure that they intentionally seek out physicians and healthcare centres catering their research to underserved patients.
"We have an investment of US$5mn over five years to historically Black colleges and universities that have medical schools, the National Black Nurses Association, and the National Association of Hispanic Nurses. In the trials, what we can do is be intentional in identifying these physicians."
Not one part of the global healthcare industry avoided being impacted by the COVID-19 pandemic. For Jones-McMeans, however, it was an opportunity to realise that the healthcare industry needed to improve access for patients.
"We knew that we could improve the trust element, but we also had to improve access. Patients can have trouble coming back and forth to the hospital or the clinic. It can be very burdensome and time consuming."
Abbott is continually evolving and having discussions with stakeholders, from improving access to increasing diversity. "We have a diversity inclusion external board made up of key opinion leaders in the therapeutic area," said Jones-McMeans. "We need to be educated on what we do next for our patients and ask 'what do the physicians need?'."
Planning for a diverse future in healthcare
From Jones-McMeans' perspective, the future of healthcare is evolution, progress and upending the medical status quo.
"I encourage the organisation that I run and the teams within it to say, 'We came up with X and we maybe weren't successful. How are we going to make it different and improve?' Because science and medicine must evolve for it to continue to work.
"The work we're doing with the clinical trials and diversity inclusion fits right into Abbott's sustainability campaign. Our 2030 goal is to treat about three billion people, with a clear commitment to the patients, physicians and healthcare workers. How do we make things better for them?" said Jones-McMeans.
Global clinical affairs at Abbott will collectively continue to evolve and figure out how to make sure that their patients receive the best treatment.