Managing The Medical Supply Chain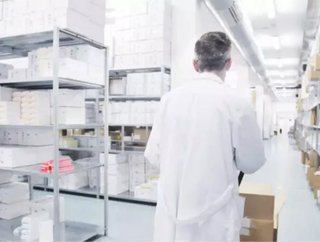 Follow @HealthCareG Believe it or not, supply chain activities account for approximately 50 percent of hospital budgets when you factor in the cost of...
Believe it or not, supply chain activities account for approximately 50 percent of hospital budgets when you factor in the cost of the goods, procurement, storage, engineering, pharmacy, food service and nurses' time spent on supply chain activities. It's no wonder then that supply chain management should be a top priority for hospital CEOs, but unbelievably many don't consider the supply chain from a strategic perspective.
The economic downturn has had a positive effect in this respect, giving supply chain management a renewed prominence, boosting it in many hospitals from the basement to the executive suite and organisations that have placed strategic focus on the discipline are reaping significant savings. But there are still a lot of changes that can be made to streamline hospital supply chains and it's necessary considering that by 2020, medical supplies will surpass labour as the biggest expense for hospitals and health systems.
Where To Start
Standardise commodities
Maximise use of contracts with group purchasing organisations
Manage inventory
Use relationships with vendors to the fullest extent
By addressing the tasks above, hospitals and health systems will immediately recognise significant savings. However, the biggest opportunity lies in resource utilisation and reducing variation in care. As Ed Smith, Executive Director of Supply Chain Management, University of Mississippi explains, "You cannot sacrifice quality for cost. For that reason we don't base our decisions solely on cost. In some cases, the higher cost item is associated with better outcomes. If we can reduce length of stay, eliminate infections and speed recovery time, we are impacting the bottom line in a big way."
With this in mind it is also essential that physicians are involved in the decision making process to both enhance their understanding and to receive valuable input on care delivery processes.
Key Steps To Effective Supply Chain Management
"Whoever can deliver care at the highest quality and the lowest cost will be the winner," says Richard Gundling, Vice President of The Healthcare Financial Management Association. These key steps will help CEOs manage strategic supply chain and garner the best return on investment.
1.     BUILD RELATIONSHIPS
 As a supply chain officer it is important to understand that you don't know everything. Building relationships with colleagues, both clinical and non-clinical throughout the organisation and listening to their feedback will help make the supply chain more efficient and workable long term. 
2.     ALIGN WITH PHYSICIANS
Organisations need to engage physicians proactively in supply chain management. By placing them in leadership positions on value-analysis committees can help achieve significant buy-in from medical staff. They also have the technical know-how and can thus be involved in contract negotiations, formulary development and technology assessment. 
3.     PRACTICE EVIDENCE-BASED MEDICINE
Eliminating variations in care through the adoption of evidence-based medicine not only improves outcomes, but also reduces expenses. Reducing readmissions and preventing infections, among other things, optimizes reimbursement and places less pressure on the supply chain.
4.     FOCUS ON CLINICAL INTEGRATION
The supply chain should be integrated with the care delivery process. A high-performing supply chain delivers the right product, at the right time, in the right quantity, at the right cost, resulting in improved outcomes and greater efficiency.
5.     AUTOMATE THE SUPPLY CHAIN
The need for automation in the supply chain is clear. Lack of automation can lead to overstock and overspending on supplies. Materials management information systems provide real-time information on pricing, product availability, contract compliance and usage. Automation also enhances supply chain accuracy and expedites the billing process.
6.     ADOPT STANDARDS
The adoption of supply chain standards such as GS1 can enhance efficiency, patient safety and regulatory compliance.
7.     ENHANCE VALUE ANALYSIS
The value analysis process helps hospitals determine whether they are getting the right product at the right prices. Value analysis teams provide nurses, physicians and others a say in product utilization and performance.
8.     THINK LEAN
Process improvement methodologies, such as Lean and Six Sigma, can identify inefficiencies within the supply chain and streamline processes.