Mary Seacole: wartime hospital nurse & diversity pioneer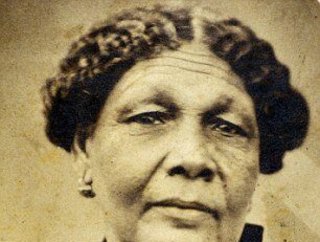 Mary Seacole (1805-1881) was a self-employed business woman and wartime hospital nurse who is honoured for her contribution to diversity in healthcare
Mary Seacole was born in 1805, Kingston, Jamaica and died in 1881, London, England. She is best known for nursing British soldiers during the Crimean War (1853-1856), at a time when prejudice against women and Black people was rife, and discrimination was legal.
Mary Seacole inherited her desire to nurse soldiers from both of her parents: Her father was a Scottish soldier and her mother was a free Black Jamaican woman, who was an expert in traditional medicine.
In 2004, Seacole came in first place in a poll for the '100 Great Black Britons', for her work in healthcare, hospitals and war
Mary married Edwin Horatio Seacole (the godson of Admiral Nelson) in 1836, and the two travelled around the Caribbean. Seacole began nursing after she encountered a cholera epidemic in Panama and yellow fever in Jamaica.
In 1854, a widowed Seacole was living in London when she heard about the poor quality of nursing for British soldiers in the Crimean War. Seacole applied to serve as an army nurse but was refused. While she now had extensive experience in nursing, Seacole knew that racial prejudice was behind this rejection.
Undeterred, Seacole was supported by her late husband's family and she left for Crimea. On her way, Seacole crossed paths with another pioneering nurse, Florence Nightingale, while in Turkey.
Once she had reached Crimea, Seacole established the British Hotel. There, she sold supplies to soldiers and offered them medical assistance. A journalist from The Times, William Russell, visited the British Hotel and was fascinated by Seacole. Soldiers told him how well she cared for soldiers – including enemy ones – and visited the battlefield herself to offer sandwiches and bandages to the troops.
"War, like death, is a great leveller, and mutual suffering and endurance had made us all friends," Mary Seacole, a pioneer in diversity and inclusion from the hospital to the battlefield
After the war was won, Seacole was unable to sell the British Hotel and the financial hit was devastating. The Times newspaper featured another article from Russell, where he demanded recognition for Seacole. He organised a party for her that included a message of congratulations from Queen Victoria.
Seacole published the Wonderful Adventures of Mrs. Seacole in Many Lands in 1857, the first autobiography to be sold by a free Black woman in the British empire. It became a bestseller and helped to break down misconceptions and prejudices about women and Black people.
Mary Seacole remains an iconic figure to this day. UK television series Doctor Who even wrote an episode that featured Seacole fighting against aliens and a memorial statue of her sits in the gardens of St Thomas's Hospital in London, the UK's first statue to honour a Black woman.