Mayo Clinic Healthcare in London - need to know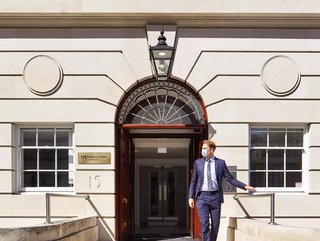 Mayo Clinic Healthcare in London has expanded its services, with the aim of being a hub for international patients
What: The London branch of the acclaimed Mayo Clinic has expanded its services to include cardiology, gastroenterology, lung care. The outpatient clinic has appointed several specialists whose areas of focus include heart failure, high blood pressure,  stomach cancer, irritable bowel syndrome, asthma and chronic obstructive pulmonary disease (COPD). 
Who: US healthcare provider Mayo Clinic is a non-profit medical centre focused on research and education. Founded in 1864, today it has over 70 hospitals and clinics across the US, and is also a partner with Sheikh Shakhbout Medical City in Abu Dhabi. Known for its specialist care, it frequently tops lists of best-rated hospitals, most recently being ranked number 1 in the US News & World Report Best Hospitals Honor Roll. 
Mayo Clinic Healthcare opened in London in 2020, and is wholly owned by the healthcare provider. It is an outpatient clinic that provides personalised health care, including preventative screenings and second opinions for complex diagnoses. 
Why: The specialist care provided by Mayo Clinic attracts high numbers of international patients - they say the figure is around 1 million patients from 140 countries every year. The London facility is set to become a virtual hub for people who otherwise might need to travel to Mayo in the US for care. 
The clinic's new services add to the range of diagnostics it offers including colonoscopies and other cancer screenings, ultrasounds, magnetic resonance imaging (MRI), X-rays and echocardiograms. Just like the clinic's sites in the US, first-time patients here will received a pre-planned "itinerary", with most of the needed tests performed and analysed before they see their specialist.
There are also wellness plans including genetic testing, and programmes tailored to corporations and executives.
Did you know... More organ transplants are performed at Mayo's Arizona, Florida and Minnesota campuses combined than any other medical centre in the US. 
They say: "Mayo is the place to go for definitive answers. We excel at helping people live their healthiest lives and in caring for patients with serious, complex or unsolved medical needs," says  G. Anton Decker, president of Mayo Clinic International. 
"Anyone who goes to Mayo Clinic Healthcare has access to all of Mayo and its deep expertise. We aim to serve as a trusted resource and partner to patients and healthcare organisations across the UK and world."