Model agencies in UK ban models from using sunbeds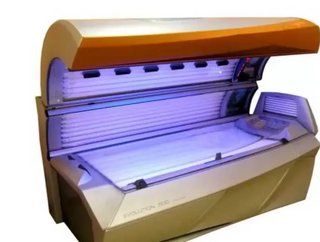 A number of UK model agencies have imposed a No Sunbed policy, banning their models from using them to get a tan. Some of the top agencies in the UK &n...
A number of UK model agencies have imposed a No Sunbed policy, banning their models from using them to get a tan.
Some of the top agencies in the UK – Storm, Elite, Premier Model Management, Next, Models 1, FM, Nevs, Oxygen, Union, First and D1 – are now advising their models to have spray tans instead.
The ban coincides with today's start of London Fashion Week and is part of the R UV UGLY? campaign which has been launched by Cancer Research UK.
The zero-tolerance approach will mean that the agencies involved will not consider representing a model that uses a sunbed and that includes existing models and new signings.
To read the latest edition of Healthcare Global, click here
Cancer Research UK has described the agreements as a "groundbreaking act of unity".
The charity's aim of the R UV UGLY? campaign was to draw attention to the damage using sunbeds can have, on both appearance and health.
It is estimated that using a sunbed for the first time before the age of 35 increases the users risk of malignant melanoma by a staggering 75 percent.
Additionally, studies have revealed the chance of developing melanoma is upped by 50 percent if someone uses a sunbed once a month or more.
Melanoma is also the second most common cancer among 15-34 year olds.
Commenting on the campaign, Chris Lunn, Cancer Research UK's SunSmart campaign manager, said: "We're delighted that leading model agencies are backing our R UV UGLY? campaign. 
"Using sunbeds can make your skin coarse, leathery and wrinkly.  The UV rays from a sunbed can also damage the DNA in your skin. 
"Over time, this damage can build up and may lead to melanoma, the most serious type of skin cancer.  So, if you feel you must have a tan, it is safer to fake it." 
Meanwhile, the Managin Director of Storm Model Management, Sarah Doukas added: "Storm Model Management is pleased to support Cancer Research UK's R UV UGLY? campaign and the No Sunbed Policy for model agencies.
"Supporting this campaign makes perfect sense as the wellbeing of our models is of paramount importance and we take a serious approach to their health.
"We do not advocate the use of sunbeds for any of our models, and recommend that they choose safer options if they require a tan - spray tans are easy to apply and can last a week," she said.
Michelangelo Chiacchio, the CEO of Elite Model Management London also said: "We hope that this will help to send out a strong message to young girls and guys, that sunbeds will have a negative impact on their appearance.
"We strive to support the health of our models and will never condone the use of sunbeds for any job; instead we will always try to arrange for a spray tan should it be necessary."
The Healthcare Global magazine is now available on the iPad. Click here to download it.