Move Over Ebola, Measles is Now Taking Over West Africa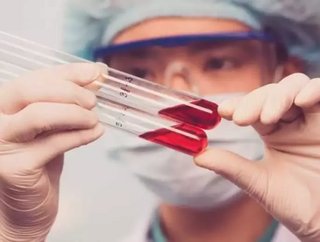 Awareness of Ebola has once again returned to the United States after an American volunteer working in Sierra Leone contracted Ebola earlier this month...
Awareness of Ebola has once again returned to the United States after an American volunteer working in Sierra Leone contracted Ebola earlier this month and an additional 10 more volunteers were flown back to the National Institutes of Health Clinical Center (NIH), Omaha and Atlanta to be examined at three of the four Ebola treatment institutions in the U.S.
This latest response to the disease is a reminder that the Ebola epidemic still persists in West Africa. In fact, the latest report from the World Health Organization (March 8) was that there were 116 new cases. And while the number continues to rise, there are a number of other health risks being created by Ebola.
According to a report by Science, Ebola's interruption of other health services, such as childhood immunizations, threaten to create secondary epidemics of preventable diseases that would dwarf Ebola's impact.
Researchers from NIH and four universities warn that there could be 100,000 additional measles cases, and up to 16,000 additional deaths, if health services are not restored.
[READ MORE] Scared of Ebola? This Measles Outbreak is Far More Dangerous.
"Measles in particular is known to show up during or after humanitarian crises because it's so infectious," Justin Lessler, an assistant professor of infectious disease epidemiology at the Johns Hopkins Bloomberg School of Public Health, said in a press briefing last week. "The disruptions (in health care and vaccinations) would lead to nearly 400,000 additional unvaccinated children across the three countries. This number of unvaccinated children would be in additional to an already considerable at-risk population and significantly increases the likelihood of a major measles outbreak occurring and the impact of one if it were to occur."
Measles is already present in West Africa, so Ebola isn't necessarily reviving an eradicated disease, but rather, stirring it back up.
"Between 1994 and 2003, the countries reported — and this is just how many they reported, not necessarily how many occurred — about 100,000 cases of measles," Lessler said. "Whereas in the last decade, they've only reported 7,000. So they've done an excellent job of controlling the virus compared to the previous (decade)."
[READ MORE] Doctors Want More Ebola Cases, Here's Why
The research team from Science predicts that immunization programs would be so disrupted that 75 percent of children who otherwise would have received shots will not get them. For every month the disruption continues, they project 20,000 additional children become vulnerable who otherwise would have been protected.
The WHO has been advising against vaccination campaigns in the hard-hit countries, because the campaigns create mass gatherings where Ebola can spread. (The WHO recommendation is to hold back on vaccination until 42 days after the last recorded Ebola case.) But Lessler and co-authors say the potential risk of measles — and the deaths and severe side effects from the disease — is so serious that campaigns should be started as soon as possible.
"Supplemental immunization campaigns have been successfully performed in all three countries in the past and could virtually eliminate Ebola's effect on a measles risk in the region — likely making the situation better than it was before the Ebola crisis began," Lessler said. "Measles is not the only health threat that has been made worse by the Ebola crisis, and it may not even be the worst. But it's certainly one we can do something about."
Follow us on Twitter (@HealthcareGlbl) and like us on Facebook!