Can cellphone tracking slow the spread of MERS in South Korea?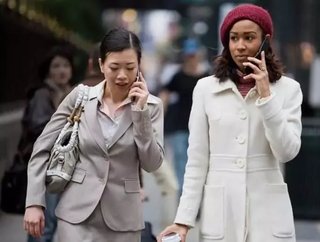 Move over Ebola, there is a new disease that the world needs to be aware of and it is spreading rapidly throughout Seoul, South Korea. The Middle East...
Move over Ebola, there is a new disease that the world needs to be aware of and it is spreading rapidly throughout Seoul, South Korea.
The Middle East Respiratory System (MERS) is instilling fear into the lives of residents, with more than 2,300 people quarantined as the country grapples with the outbreak, CNN reported. More than 1,800 schools will also be closed for several days amid concerns of the spread.
According to official numbers, 87 people have contracted the virus and six people have died.
RELATED TOPIC: This Ebola outbreak might not go away for a very long time
The outbreak was first reported on May 20 and has since spread rapidly. While there has been no sustained human-to-human transmission, the worst-case scenario is the virus changing, such as Severe Acute Respiratory Syndrome (SARS) did in 2002-2003 which ended up killing about 800 people around the world.
What is MERS?
First identified in 2012, MERS is caused by a coronavirus from the same family as the one that triggered SARS. But according to the World Health Organization (WHO), MERS has a much higher death rate—38 percent.
As the disease is still fairly new, doctors and scientists do not know the exact source or mode of its transmission, making the disease much more dangerous.
According to the U.S. Centers for Disease Control and Prevention, MERS spreads from close contact with an ill person, such as living or caring for them.
Cellphone tracking methods
Reuters recently reported that South Korean authorities will track the cellphones of the 2,300 people under quarantine to prevent the spread of MERS.
RELATED TOPIC: How social media can be used to track disease outbreaks
The South Korean government, which is under criticism for a lack of transparency and failing to respond swiftly to the outbreak, said on Sunday that it would track people who may have come into contact with patients via their mobile phones.
Additional relief efforts
Experts from the World Health Organization who have dealt with MERS are coming to South Korea to assess the pattern of the virus spread and to look at public health response efforts.
The outbreak in South Korea has been the largest in Saudi Arabia but South Korea is far from alone in the battle.
RELATED TOPIC: 12 diseases that just won't quit
As of Wednesday, 1,179 cases of MERS have been confirmed in 25 countries, WHO said. Two of those cases were in the United States—both were health workers who lived in Saudi Arabia.