Q&A with Dr. Ralph Rogers: Telemedicine now and in the future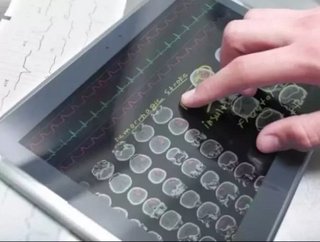 Dr. Rogers has studied and practiced medicine for over 25 years. With an MD, PhD, MBA, Diploma in Sports Medicine and medical posts includingMedical Dir...
Dr. Rogers has studied and practiced medicine for over 25 years. With an MD, PhD, MBA, Diploma in Sports Medicine and medical posts including Medical Director of the London Sports Injury Clinic, Medical Advisor to the NBA, and former First Team Doctor for Chelsea Football Club, Dr. Rogers is known for being a world-renowned sports physician. 
Click here to read the latest edition of Healthcare Global magazine!
But Dr. Rogers is also a Certified TeleHealth Coordinator and TeleHealth Programmer, expert in telemedicine and digital health and specializes in disease prevention and health promotion. His aim is to bring the latest in telemedicine and digital health technology to rural parts of the world in order to deliver the same quality of care practiced in his London clinic.
Below, he answers some of the most controversial questions revolving around telemedicine.
Q. You are an expert in telemedicine and digital health. What kind of impact does telemedicine have on modern day healthcare?
A. I could fill volumes on this subject, but to put it succinctly; the importance of telemedicine in the fight against disease can't be overstated. The areas in which telemedicine makes an impact are practically limitless; monitoring chronic disease, mental health, dermatology, cardiology, even rehabilitation. Not only is telemedicine actively changing the ways in which medical professionals treat their patients, it is also making world-class treatment much more accessible by reducing costs. The use of digital health can significantly reduce the costs of treating chronic disease, and can allow doctors to monitor their patients' conditions outside of costly hospitals.
RELATED TOPIC: Telemedicine: The biggest digital health trend of 2015 (here's why)
Q. Why were you interested in learning about telemedicine and becoming an expert in the field?
A. I'm constantly striving for excellence and innovation in everything that I do. In terms of my medical career, that means always looking for the next great development, which in my opinion, has to be telemedicine. Despite its origins dating back to even before the 1960s, telemedicine and digital health remain at the very forefront of medical innovation—and it is the exciting potential for the future of telemedicine that was impossible for me to resist. 
For me, medicine is unequivocally global. Having studied, taught, and travelled all over, I know how important it is to be able to connect with my patients quickly and effectively—even if they're on the other side of the world. Practicing on Harley Street, a global epicentre for world-class medicine, highlights this need for effective communication. We attract patients from Africa, Asia the US and throughout Europe—I find myself following up with them on the phone, via email or over Skype. This mutual dependency on technology to provide effective care is fascinating to me, and it is this that led me to enroll in the University of Alaska's programme to become a certified Telemedicine Programmer and certified Telemedicine Coordinator.
RELATED TOPIC: Is Google joining the world of telemedicine?
Q. Telemedicine is obviously done through the Internet and/or the phone. It is said telemedicine will mostly help those in rural parts of the world, but how so if many living in rural parts do not have access to high speed, reliable Internet and strong cell phone services?
A. You have highlighted one of the key limitations of telemedicine at this point, which I am currently dedicating time and resources to further research and deconstruct. The global trend proves that telecommunication is improving and will continue to improve over the next decade. For example Sub-Saharan Africa will overtake Europe to become the world's second largest mobile market after Asia Pacific by 2020. And the number of Nigerian internet users moved from 30.9 million users in 2009 to 62.4 million users in 2013 (ThisDay Live). In the meantime, I feel that telemedicine will have its strongest impact through the exponential growth of smart phone usage across the world.
Q. A common example of telemedicine being used today is patients having a rash, taking a picture of it, and sending it to a specialist or doctor who then can tell the patient what the rash is.  But can telemedicine offer more than that?  How advanced is telemedicine?
A. The use of telemedicine in dermatology is certainly one of the most widespread and effective uses of the practice. It couldn't be simpler for patients to take a picture on their phone or other device, send it to a specialist, they analyse it and then send it back. This also can even be done in real time.  But this is just the tip of the iceberg.
RELATED TOPIC: [VIDEO] Dr. William Weaver shares insight on physician leadership
Telemedicine is constantly growing and developing, not only in dermatology but also in mental health, cardiology, rehabilitation and monitoring chronic disease. The communicative benefits of telemedicine are hugely wide-ranging. Rural hospitals connect to regional hospitals to access their expertise; complicated cases can now be video conferenced for more accurate diagnosis and treatment. Telemedicine is an empowering tool. Professionals are empowered to have confidence in their decisions and patients are empowered to manage their own chronic conditions.
Q. What about the issue of misdiagnosis and/or misprescribing a patient due to loss of in-office, patient to physician contact in telemedicine? Sometimes video quality could be poor and a doctor might not see something he or she would have seen if they were in person with the patient. Is the quality of care affected without an in-office, doctor/patient relationship?
A. It can't be denied that the gold standard is absolutely a face-to-face consultation with a doctor or clinician. However, in saying that, many studies have shown telemedicine to be equally effective in a wide range of medical fields.
RELATED TOPIC: 3 things telemedicine needs to succeed
Telemedicine is in its infancy. As technology develops and becomes more sophisticated, so will the field of telemedicine. One of my own personal concerns is indeed the misdiagnosis of patients when you are not able to thoroughly examine them; during a face-to-face consultation there is a great deal of subtly that can occur. So yes, ideally it would be fantastic for all patients to see a doctor in a one-to-one consultation.
But the key here again is accessibility. Telemedicine gives greater accessibility to patients who would not otherwise have medical care. For rural, underdeveloped areas, digital health is a crucial link to life-saving medical care that they previously would never have received. Telemedicine is a viable and essential alternative when a face-to-face consultation is not an option.
Q. You have had experience with using telemedicine. Have you personally seen the benefits of Telemedicine?
A. Absolutely.  Even in its infancy, the way I have used telemedicine has been of great benefit, and it will play an increasingly important part in the way I practice medicine over the coming years. Let's remember that even sending X-rays and patients' notes (encrypted of course), is all part of the telemedicine phenomenon and these examples all help to improve the efficiency and cost-effectiveness of practising medicine.
RELATED TOPIC: The most progressive health tech innovations driving patient care
Q. For doctors what is the incentive for using telemedicine?
A. It's always about the patient—patient care is paramount—the quality of care must never be jeopardised. The incentives of using telemedicine for doctors are numerous, but here is my summary:
To provide medical care to those who do not have access to medical care
To improve current medical practises
To bring the latest medical minds, thought processes and treatments to the most remote areas
To provide medical education
To provide better accountability and access to medical notes for individuals, which in turn will help patient care
This is merely a glimpse at the benefits telemedicine can provide, but the ultimate incentive is improving the quality of care for our patients.
Q. And what about disincentives like the issue of reimbursement? Who will reimburse doctors that use expensive technology needed for telemedicine?
A. I genuinely don't see that there are any real disincentives for using this technology. For a physician, any technology that improves patient care is always a welcome addition to the medical armament.
RELATED TOPIC: How hospitals are advancing technology in caring for personal injury victims
Having said that, reimbursement remains a challenge. I think it is likely that insurance companies would welcome the idea of using technology for their patients. They might even be able to make a case that the consultation, which takes place online, is less expensive. Patients may also feel that this technology should cost less in terms of a consultation visit. I can assure you, however, that physicians feel that if this type of technology is implemented effectively, the consultation via Telemedicine should have the same value as face-to-face consultation.
Q. How do you see telemedicine evolving? What is the future or could be the future of telemedicine?
A. The sky's the limit. An incredible development that is happening right now is that a doctor in one country is now able to perform surgery on a patient in another country through the use of Telemedicine – astounding. We can now also perform physical examinations through various technologies across one country to another. Telemedicine is essentially making the world smaller. A patient feels that a remote consultation is in fact right there with the clinician, no matter how far away he or she is.
RELATED TOPIC: 3D printing reshaping the Australian medical industry
Q. What is your vision for bringing telemedicine to remote and underdeveloped parts of the world?
A. I have given this a great deal of thought; in short, there must be a paradigm shift in our thinking.  Although most developing countries are aspiring to build expensive hospitals with all their overheads including expensive upkeep and all the latest equipment, my vision is entirely different.
Without giving too much away, my idea is to build on the basis of telemedicine with small polyclinic units. I have developed this concept over the last few years and even developed an organisational structure and network for my vision to be implemented. I am currently heading a group that has put together a business plan for a flash proposal for this very concept in third world communities. This concept has been well received and we are now in the process of receiving funding… watch this space!