MVP Health Care's Kim Kilby on hybrid healthcare's future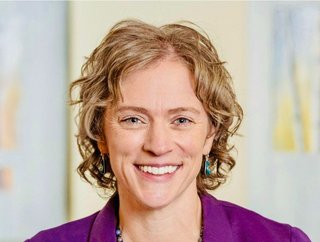 Customer needs change, but healthcare must be evergreen to provide hybrid services for patients to manage their health, says Kim Kilby of MVP Health Care
"As a health plan, being regional and not for profit means that we really are in it for the members," says Doctor Kim Kilby, Vice President and Medical Director of Health and Wellbeing at MVP Health Care.
Founded in 1983 and headquartered in New York, health plan MVP is constantly trying to understand what unmet needs their members have and to be a trusted partner on their healthcare journeys.
"At MVP, I'm fortunate to be the Vice President and Medical Director for Health and Wellbeing. What that really means is that I'm the key clinic goal resource, informing our approach to our customers in trying to improve the experience that our customers have", Kilby shared. "From my point of view, that's really focusing on how we can improve the health services and the life services that people have available to them, to make sure they're high quality and not just another offering that doesn't really add value and quality to their lives."
Kilby met up with Healthcare Global to explore new partnerships, platforms and the healthcare industry post-pandemic.
Partnerships and platforms
MVP recently started a new partnership with BioReference Lab, which specialises in genetics, oncology, urology and women's health.
"This partnership is pretty exciting," says Kilby. "I mean, BioReference has introduced a new service called Scarlet, which really addresses comprehensive lab needs and the ability for people to have labs done either at their home or in their office. It's taking the patient, what's called the lab service centre and really bringing it right into people's homes, so that people can get the care that they need when and where they need it."
Meanwhile, Scarlet Health is bringing in laboratory services into people's homes and having it on their time schedule, in the way that they would like to receive care.
"It's very centred around the patients and what we would like to address specifically for them in terms of being able to receive those downstream services," said Kilby. "So, the way that it works is that a person can have a lab order from their doctor's office and a lot of times these sit around somebody's house or car, until they lose them. But with Scarlet Health, you can just upload a copy of that lab order from your doctor's office to start the Scarlet Health journey.
"Or, you can go through Gia and have a consultation with our virtual emergency service and see medicine providers. Then, if you needed labs as a result of that visit, or if the visit was purposely for getting the labs and the orders that you need, they start that journey with Scarlet Health on their end. Then, it's just like you calling an Uber: it's a text exchange back and forth to schedule the time, to have your appointment confirmed on the day of your appointment.
"You can actually see where your phlebotomist is on the map as they come to your home or office. Then there's obviously the ability for our customers to share their feedback as to how their experience went. We feel like this is, again, putting more tools in people's hands. It is very personal and fits with MVP's broader mission to create a more personalised and convenient approach to care and improves the downstream care services that are available through our virtual care offerings too."
The post-pandemic healthcare industry
Out of all that she has seen in the past two years, what has Kilby learned about the healthcare sector — and what direction will it take in the post-pandemic world?
"I've done a lot of thinking and responding in terms of the shifts that have happened as a result of the pandemic," said Kilby. "I think from a consumer perspective, what we're seeing is that consumers are really looking for opportunities to minimise the time to determine if an in-person visit is really needed. Right now, that's a safer way for people to be and live their lives as well."
At MVP, it's been a driving force behind some of the virtual care solutions the company is trying to bring forward. Although the health system rapidly shifted in the initial part of the pandemic, back in early 2020, to being able to provide telemedicine or telehealth, for medical services, largely shifted back to their previous pandemic status quo of in-person visits.
"What we know is that consumers prefer this hybrid model. In similar ways now we have that opportunity for grocery shopping for fitness classes, you can choose depending on your preference," said Kilby. "Consumer preference is not going to go away from the healthcare space. Our job really is to bring high-quality opportunities that provide people choice. They still always have the option for an in-person interaction, but by making sure that those options and services are going to be connected and coordinated to the rest of their care, we can add value, convenience and safety to the lives of patients."
Over the next year at MVP, the company will continue to use its large objective data set, on the customer needs that remain unmet.
"We want to be able to close those gaps for people, resolve and provide services that are really helping them manage the jobs that they are trying to do related to their health," said Kilby. "That is essentially already mapped out for the next year in terms of our customer experience with Gia, which is our experience of being a customer. But as customer needs are going to change, Gia is evergreen and will continue to change and evolve as people start to do things differently."
At MVP, focusing on the customer first, the health plan is able to make sure they don't miss the mark or ensuring that services are valuable — and that is what the world needs post-pandemic.