The new superbug Candida auris and how to stop its spread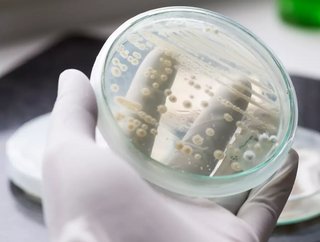 Dr Steve Mok of Wolters Kluwer tells us all about the new superbug Candida auris.
A fungus resistant to medication called Candida auris is emerging in hospitals, with the US Centers for Disease Control and Prevention stating that it presents a serious global health threat. Dr Steve Mok, manager of pharmacy services and the fellowship director for Clinical Surveillance and Compliance at Wolters Kluwer, explains the risk this new fungus poses. 
What is Candida auris and when did it first appear? 
Candida auris (C. auris) has been around in the US for a while, with the first case reported in 2016.  The fungus actually belongs to the same family of yeast that causes the typical vaginal yeast infection.  What's different about C. auris is that there are few treatment options for it.  In fact, the major reason for the recent news about it is due to the fact that we've now seen some samples of the fungus that is resistant to all the antifungal medications we have available to treat it.
How easily does it spread?
It is typically spread via contaminated surfaces or equipment, or from one person to another.  Because there had only been over 2000 cases reported in the US, it is hard to quantify how easily it spreads, but we do know that most transmissions occur in the healthcare setting.  But this could be the result of scientists looking for it actively in the same settings.  There is more to be learned about how this is spread outside of healthcare.
Should we be concerned about its? 
There are few treatment options available and infections could be fatal, so we should be aware but the good news is that it is easy to prevent its spread.  Hand sanitizers are very effective for this fungus and washing hands with soap and water is recommended if hands are clearly soiled. 
With increased surveillance, and clear communications about a patient's infection with C. auris, we stand a good chance in stopping its spread across regions.  Just like common yeast infections, avoiding unnecessary antibiotics can decrease the odds of acquiring it.  Also minimising the number of IV lines, tubes, and invasive devices in patients can decrease the portals of entry for this fungus into a patient's body.
How does something become a "superbug"?
A few reasons are at play here, the first is the overuse of antibiotics which can impact the "normal flora" of a patient's microbiome. This can create an environment for opportunistic bugs such as C. auris to take up residence in our bodies instead of the normal, healthy bacteria. 
Secondly increasing use of antifungal medicines against common yeast such as C. albicans has changed the distribution of species that can infect humans.  Finally, recent advances in oncology and transplants have benefited patients by extending their lives, but the increased level of immunosuppression and exposure to invasive devices have made them more susceptible to these types of infections, and we are hearing more about them.
What are the dangers of superbugs like this one?
There are few treatment options, if any, available to treat these infections.  Laboratories will also need to be very vigilant in checking for this fungus, because standard equipment and testing procedures may misidentify it.  When a case of C. auris is suspected, the lab should forward the specimen to state or CDC for further testing.  
Finally, even after a patient is fully treated and recovered, the yeast may persist in the patient's body for many months, perhaps even indefinitely.  Thus, completely eradicating the yeast may be impossible.
Are there groups of people that are especially vulnerable C. auris? 
We are still learning about this fungus but we do know that patients who have IV catheters and tubes (feeding tubes, intubation tubes) are at higher risk.  Some data suggests that this fungus shares similar risk factors as other Candida yeast infections, such as recent antibiotic and antifungal therapies, surgery, and diabetes.