Number of nurses dying from work related suicide is rising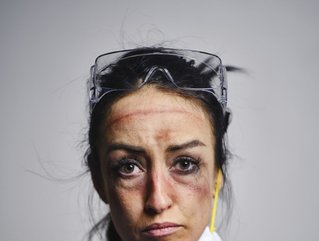 Sarah Waters of University of Leeds wants authorities to record work-related suicides. Here she explains why suicide is not just a mental health problem
Hi Sarah, please introduce yourself and your role.
"I am a professor at the University of Leeds and my research focuses on French labour and the workplace. For the past ten years or so, I have researched the phenomenon of work-related suicide – suicides where work-related factors play a role in the death. Research shows that work-related suicides are on the rise across the international stage, but we don't fully understand why this is happening, why it is happening now and in what circumstances.
"I wrote a book about work-related suicides in France that examined suicide waves in three large French companies. I studied the suicide notes and other documentation that was left behind by those who had taken their own lives. I saw this as a way of gaining insight into why work or experiences in work had pushed the person to such desperate extremes. More recently, we undertook a study of work-related suicides in the UK and wrote a report based on an in-depth qualitative study of 12 recent cases.
"I am also part of the Hazards Campaign that lobbies the authorities to recognise, record and prevent work-related suicides. In the UK, work-related suicides are not officially recognised. No data is collected and no investigation of the workplace is required after a suicide takes place."
What led you to the healthcare industry?
"My interests lie in workplace mental health and more specifically, work-related suicides. In the summer of 2009, the French media began reporting on waves of suicides that were taking place in a number of different companies and notably France Télécom. I was completely taken aback by what was happening. My research had always shown that work is a space that brings people into society, gives them stability and purpose, a sense of identity and belonging. I just couldn't understand why and how work and working conditions could get so bad that someone would want to take their own life because of this. This was the driving force behind my research. I worked closely on the France Télécom criminal trial in December 2019 when a number of company executives were sentenced for their role in management bullying that led to suicides at the company."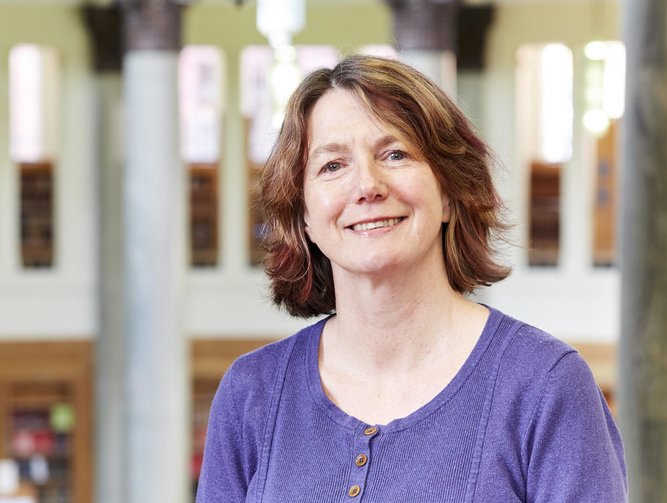 "We believe that suicides should be counted. If you don't count something, then you can't account for it or make others accountable. All organisations have a duty to prevent suicides from taking place."
Tell us about your work in raising awareness on suicide prevention.
"The key aim of our campaign in Hazards is to lobby the Health and Safety Executive to collect data on work-related suicides. The HSE is responsible for ensuring all UK workplaces are safe, yet suicides even when they take place in the workplace, are not reported or investigated. If you break your arm or get asthma because of unsafe working conditions, the employer is obliged to report it to the HSE. A suicide does not need to be reported to anyone other than the coroner.
"This creates a suicide risk. If the circumstances surrounding a suicide are not investigated, then the factors or conditions that might have caused it are not addressed and may continue to pose a risk for other employees in the same workplace.
"We believe that suicides should be counted. If you don't count something, then you can't account for it or make others accountable. All organisations have a duty to prevent suicides from taking place."
There is a huge taboo around this subject, how do you manage this?
"Yes, and this creates problems around suicide prevention. Suicide is a deeply traumatic experience and it is difficult to talk about it. But the most important thing an employer can do in the aftermath of a suicide is to talk to employees openly and honestly about it. In the UK cases that we looked at, employees really valued employers who were direct and open, who showed integrity and compassion and who addressed any workplace issues raised by the suicide. Some employers launched an independent investigation into a workplace suicide and this acted as a powerful tool for ensuring conditions were safe for other employees.
"However, in other cases, employees felt angry and hurt when an employer tried to avoid addressing a suicide and seemed more concerned about company reputation than looking honestly at what had happened.
"There is a taboo in the media regarding the reporting of suicides and this is completely right and appropriate. The media should be cautious about talking about suicide because it can lead to imitative behaviour, especially if the suicide is sensationalised or unnecessary details are included. However, it is really important that any taboos are removed from research and policy discussions on suicide, so that difficult and complex issues can be addressed fully."
Research shows that the number of nurses dying by suicide is rising. Can you tell us more about this?
"Statistics show that nurses are at higher risk of suicide than the general population and are four times more likely to take their own lives than people working in any other profession. According to the Office for National Statistics in the UK, in just 7 years between 2011 and 2018, 360 nurses took their own lives. Of 33 different categories of health professionals listed by the ONS, nurses had the 2nd highest rate (with highest rate being for care workers and home carers).
"These high suicide rates go against general population trends in which men are 3 to 4 times more likely to take their own lives than women. The majority of nurses are female.
"Research shows that nurse suicides are linked to difficult working conditions such as high levels of stress, inconsistent work schedules and long shifts, often low pay. Nurses are exposed to the suffering and trauma of their patients on a daily basis. They also play an essential role in caring for suicidal patients and their families.
"We need to consider the gendered nature of suicides in nursing. As far as work-related suicides are concerned, the highest rates are in both male and female-dominated occupations – construction for men and for women, nursing, social care and primary school teaching. Some studies point to the impact of emotional labour in nursing – this is a job that requires more than professional skills and also calls for effective resources – compassion, empathy, support. There is a culture of self-sacrifice in caring professions. This can make it difficult to separate work from private life.
"Emotional labour may be a factor in the high suicide risk amongst female nurses, but these emotional demands are often overlooked in suicide prevention measures. Another point to mention is that research and resource have been invested in suicide prevention amongst doctors and nurses have not received the same level of research or investment."
While working in this sector, what has been your biggest lesson?
"That we shouldn't reduce suicide to a mental health problem. If we treat suicide as a problem that is located only in the mind and inside the person, then we don't ask questions about the wider social structures and relationships of which the person is part. This includes the working conditions and pressures that a person experiences in their everyday life. Therapeutic approaches, such as mindfulness, won't help a person if they have an impossible workload and are under constant pressure and stress. Reducing or modifying their workload might help."
What does 2023 hold for you?
"More campaigning to get work-related suicide officially recognised - we have a meeting with the chief executive of the HSE in December and we will ask again for work-related suicides to be treated as a reportable death. More work with international researchers – in the US and France, work-related suicide is a major public health issue – and so, we can learn from their research and their campaigns. More qualitative research on suicide – research that looks behind numbers and data and tells us about complex and lived experiences."