Pancreatic cancer patients trialling new treatment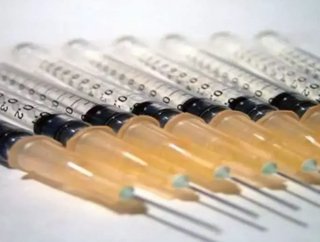 Over 1000 patients with advanced cases of pancreatic cancer are taking part in a crucial trial of a new vaccine which could prolong the lives of suffer...
Over 1000 patients with advanced cases of pancreatic cancer are taking part in a crucial trial of a new vaccine which could prolong the lives of sufferers.

Pancreatic cancer has the lowest survival rates out of all the common cancers, with only three percent of sufferers living for more than five years after being diagnosed with the disease.

The new vaccine is focused on stimulating the immune system to fight pancreatic cancer and therefore prolong lives, as opposed to preventing infections.

It is also hoped the vaccine will make chemotherapy treatments more effective, after previous studies found that patients who received chemotherapy treatments along with vaccine lived three months longer than those who received just chemotherapy treatment.

READ MORE FROM THE WDM CONTENT NETWORK

To read the latest edition of Exec Digital, click here
New obesity pill twice as effective as existing medication
Super foods: The truth
Alcohol still a major cause of cancer across Europe according to report

The vaccine – known as GV1001 – was made by South Korean pharmaceutical company KAEL GemVax, and works by teaching the immune system to recognise cancer cells and then attack them.

It consists of an injection under the skin into the abdomen, and is preceded by an injection of a growth factor, which boosts the number of white blood cells, something which researchers think will help to improve the way the vaccine works.

The TeloVac trial is taking place at 53 hospitals across the UK. It was funded by Cancer Research UK, and John Neoptolemos one of the leaders of the trial, said: "This will be a pivotal trial. If it's successful, it would make a real difference to the way clinicians behave and patients are treated."

Cancer Research UK's chief clinician Professor Peter Johnson said: "One of big problems with cancer treatment is you are almost always left with a few malignant cells and it is from those few cells that the cancer can regrow."

"If you can programme the immune system to recognise those cells and get rid of them altogether or keep them in check then you can effectively stop the cancer from growing back lifelong."

The results of the trial will be announced in the autumn of next year and scientists are hopeful that if it proves to be successful a vaccine for pancreatic cancer could be approved in late 2013 or 2014.

They also believe that the vaccine could be successful if used to fight other types of cancer, and a trial against lung cancer is being planned for later this year.

Although the vaccine has already shown promising results, Cancer Research is keen to stress that it is not designed to be a cure for pancreatic cancer, but to prolong the lives of people living with the disease.

The news of this trial comes just a few days after another clinical trial was announced, which will test the effects of new drug ADZ5363 against cancer cells.