Parkland Memorial Hospital Becomes First 'Digital Hospital' in U.S.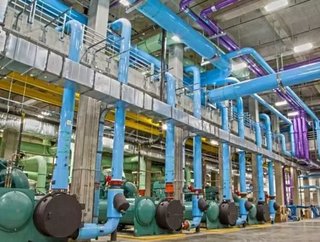 A new hospital in Dallas County is worth $1.3 billion thanks in part to its digital technology that wasnt even originally envisioned when planning for t...
A new hospital in Dallas County is worth $1.3 billion thanks in part to its digital technology that wasn't even originally envisioned when planning for the hospital began in 2002.
Parkland Memorial Hospital towers 17 stories above Harry Hines Blvd. in Dallas, Texas. The technology it houses is worth $80 million alone, and should improve patient care, streamline record-keeping, enhance security, and enable the hospital to operate more efficiently.
"This building is a whole new world," Lou Saksen, who is overseeing the five-year construction project, told The Dallas Morning News. "It's no longer electrical or mechanical, it's digital – run by a keypad, not a wrench."
The primary hospital building was completed last month and patients are expected to be welcomed May 2015. The new hospital is replacing a cramped, 1950s-era building and offers twice the amount of room along with modern equipment.
"It's an apples-to-watermelons move – larger scale and new and advanced capability," said Joe Longo, Parkland's assistant vice president over information technology.
Some of the advanced features inside the hospital include touch-screen kiosks, smart beds than can weigh patients and alert a nurse if they get up when they shouldn't, devices on babies' umbilical cords to track their location and improve maternal and child health care, and video cameras lining the hospital corridors to detect movement in any direction.
While some of these features can already be seen in other hospitals, Parkland is set apart by the completely integrated digital system controlling nearly every aspect of its operations.
"Only 44 percent of hospitals report having and using what we define as at least a basic (electronic records) system," concluded a study of nearly 4,500 hospitals published in the journal Health Affairs last year.
"All the digital devices in a smart home can talk to each other because they're connected to a common hub. That's not unlike what we do, only we're much bigger," said Fernando Martinez, Parkland's CIO, in a news release.
Over the next nine months, staff at Parkland will learn how to use the cutting-edge technology, and approximately 2,500 nurses will receive hand-held digital devices that will alert them to patient's needs, connect to medical and billing records, and enable communication amongst caregivers.
In order to avoid an inundation of data, the hospital will take a tiered approach, where high-impact alerts will be sent first.
Some information, such as hourly blood-pressure readings, will be entered directly into patients' medical records. Automatic reporting will eliminate transcription errors and allow for a more complete and accurate system.
Hospital staff and visitors will be monitored by 1,200 digital video cameras and radio signals will be used to keep track of mobile medical equipment. Newborn infants will also receive their own tracking system with their umbilical cord tagged at birth and matched to the mother, reducing baby mix-ups.
"The tag on the baby is tamper-proof," Longo said. "If someone carries the baby into an elevator, where it should not go, the tag can disable the door."