Procurement & Supply Chain
10 Healthcare Innovators to be Inducted into Bellwether League Hall of Fame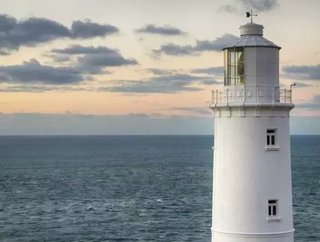 Ten healthcare industry pioneers and visionaries are set to join 62 other rank-and-file leaders when they are inducted into Bellwether League Inc., the...
Ten healthcare industry pioneers and visionaries are set to join 62 other rank-and-file leaders when they are inducted into Bellwether League Inc., the hall of fame for healthcare supply chain leadership, this October.
Bellwether League identifies and honors individuals who have demonstrated significant leadership in and influence on the healthcare supply chain.
"Supply chain professionals can be proud of their role and contribution to the healthcare industry," says Jamie C. Kowalski, co-founder and chairman, Bellwether League Inc. "What they do every day enables and supports the care provided, while it helps maintain the providers' positive bottom line. Through supply chain performance optimization and innovations, care can be provided at the required level, while operating expenses are reduced and hopefully, minimized. Every dollar saved through the supply chain goes right to the bottom line and the bank account. This provides the operating cash that supports expansion of services and future innovations in care and/or accommodates and helps fund care for those who need it. Not bad for a profession that typically is under the radar."
Bellwether League's Board of Directors elected the following professionals to the Bellwether Class of 2014:
Henry A. Berling helped to forge and expand a number of prominent distributors, including Owens & Minor Inc. and Stuart Medical, as well as craft solid contracts with some of the larger healthcare systems and industry-leading integrated delivery networks searching for supplier partners to assist in cost reduction and process standardization.
Robert P. "Bud" Bowen demonstrated his customer service and group purchasing acumen by helping to form, develop and grow Amerinet Inc. into one of the largest and leading group purchasing organizations in the nation.
Brent T. Johnson developed Intermountain Healthcare's highly regarded consolidated service center, which has served as a model for other healthcare organizations to emulate, as well as implemented a self-distribution strategy generating noteworthy benefits for his organization and the patients served, and extended potential boundaries for others.
Norman A. Krumrey applied the supply chain skills he honed in the aircraft industry to hospitals starting in the early 1970s, implementing centralized process and coding controls and automated cart systems in supply processing and distribution, as well as working with clinicians and physicians, which elevated him to the C-suite as a supply chain leader, and later propelled him to GPO leadership ranks.
Keith Kuchta's industry contributions through Kimberly-Clark Health Care helped to establish the annual Georgetown Healthcare Leadership Institute for hospital supply chain and other departmental leaders and develop a number of Strategic Marketplace Initiative projects.
Randall A. Lipps was inspired and motivated by his personal healthcare experience to develop and manufacture automated technology for hospitals and other healthcare facilities in an effort to reduce, if not eliminate, process inefficiencies, redundancies and risks in the administration and delivery of patient care.
Dale A. Montgomery completed his career as a C-suite-based supply chain executive after working up the ladder from orderly four decades earlier for the same organization. His dedication to his employer was matched by his dedication to the supply chain profession, having spearheaded clinical quality value analysis and dedicated physician relationships to solidify his organization's clinical, fiscal and operational foundation.
Richard A. Perrin has been an advocate for and ambassador of healthcare supply chain information technology use and a pioneering voice for supply data standards. He helped bridge the clinical and corporate gaps between government and private sector supply chain operations.
Joseph M. Pleasant believed in healthcare information systems interoperability and supply data standards that he helped found and chair separate organizations to justify and promote either cause. Through his CIO chair in Premier's C-suite, Pleasant worked with other GPOs to drive data standards adoption and implementation as well as helped the federal Department of Defense pilot data standards use for its facilities.
Earl G. Reubel broke new corporate cultural ground with the introduction of what he called "supplier diversity" mentoring to nurture diverse, small and local suppliers into growing incrementally via financial and operational planning into national players even as he led his own distribution company. Through the late Reubel's efforts, suppliers learned how to reach across the provider aisles, linking the C-suite and other administrators to physicians and clinicians serving patients.
Of the 10, five are retired or semi-active and near retirement, one is deceased and four remain active and dedicated to service.
Bellwether nominated these individuals for their achievements and contributions in the delivery of quality care through efficient and innovative supply chain operations.
"Bellwether League's Board of Directors is so very proud of each class, and these newest honorees continue the tradition. They will take their rightful place alongside others who have made a difference to our profession - each in slightly different ways and in various areas of the Supply Chain, but nevertheless making it better for all of us in the business of taking care of patients," said John B. Gaida, Board Chairman, Bellwether League Inc. "Each of them knew what was critical for their individual part of the supply chain - they did it and did it better than most. Bellwether League Inc.'s mission is to find these worthy individuals and honor them and their achievements. Our very best wishes go to each of them!"
Bellwether Class of 2014 Honorees will be inducted at the 7th Annual Honoree Induction Dinner Event, scheduled for Monday, Oct. 6, at the Sheraton Chicago O'Hare Airport Hotel, Rosemont, Illinois.