Provision of healthcare services rising in Indonesia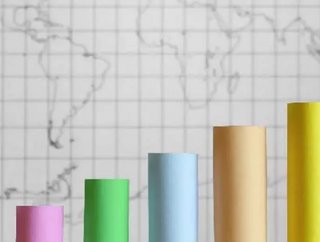 Indonesias healthcare landscape is shifting to better suit its more vulnerable citizens, as insurance policies and infrastructure create stability, acc...
Indonesia's healthcare landscape is shifting to better suit its more vulnerable citizens, as insurance policies and infrastructure create stability, according to findings made by healthcare intelligence provider GlobalData in a new report.
The overall healthcare system in Indonesia is still under development, with healthcare spending increasing gradually from only 1.7 percent of gross domestic product (GDP) in 2002 to 2.4 percent in 2010.
And while services and medicines provided by public hospitals are either subsidised or available free of charge, Indonesia's healthcare market currently lacks universal healthcare insurance and has poor access to facilities.
This is something the government is desperate to improve on.
To read the latest edition of Healthcare Global, click here
A significant change in Indonesia's rate of urbanisation means that more than half of the population is expected to live in urban areas by 2020.
To better cater to these demographic shifts, the government is therefore focusing on human capital development and education programmes.
In 2001, the government announced a policy of decentralisation, increasing the responsibility of provincial governments for the provision of healthcare facilities.
Following this, in 2011, a prenatal and post natal insurance policy was also introduced to help meet set targets for maternal and infant mortality rates.
Changes such as these show a steady improvement of the Indonesian healthcare landscape.
Indonesia's large population and poor healthcare infrastructure have caused healthcare expenditure to increase, which in turn is leading insurance coverage to expand.
Currently, the provincial government is responsible for filling the gap between the real cost of health insurance and the budget allocated to it by the central government.
In 2005, the Ministry of Health for the Republic of Indonesia (MoHRI) launched an insurance scheme known as Askeskin, which offers coverage to the poor population, while in 2008 MoHRI converted Askeskin into the Jamkesmas insurance program in order to expand the level of insurance coverage for the entire population.
This is entirely funded by the central government, and covered approximately 76.4 million people as of 2010.
However, only 46 percent of the population was insured during this year, meaning that the majority of the Indonesian population remained unsupported.
Nevertheless, coverage is increasing over time due to the increase in purchasing power and government initiatives.
The main drivers of the Indonesian pharmaceutical market in the future will be an increasing level of access to medicines, increasing affordability and a higher compliance rate due to growing public awareness concerning common diseases.
However, much remains to be done to realise the vision and potential of Indonesia's healthcare sector.
A large percentage of the population is already vulnerable to poverty, and the periodical impact of natural calamities such as floods, earthquakes, wildfires, and tsunami remains the biggest challenge for Indonesia's population.
As past events have shown, the country's medical industry may not yet be ready to support them fully.
The pharmaceutical market in Indonesia valued an approximate US$3.8 billion in 2010 and it is projected to reach approximately $9.6 billion by 2020, following growth at a compound annual growth rate (CAGR) of 9.7%.
In 2010, the Indonesian pharmaceutical market was the largest in the region of Southeast Asia.
The Healthcare Global magazine is now available on the iPad. Click here to download it.