Q&A: Jennifer Egbunike UCL Global Business School for Health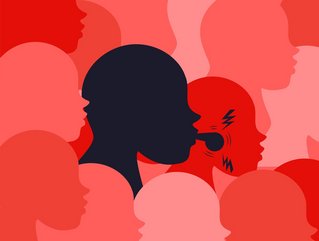 Jennifer Egbunike, UCL Global Business School for Health, on the discrimination black, Asian & minority ethnic doctors face & how to support whistleblowers
Jennifer Egbunike, Associate Professor (Health Policy and Organisational Studies) and Programme Lead, MSc Global Healthcare Management Programme at UCL Global Business School for Health, describes the discrimination at work BAME NHS doctors face and how the healthcare sector can treat whistleblowers better.
Hi Jennifer! What led you to this career?
"My first degree was in Biochemistry, majoring in Oncology. From an early age, I had a keen interest in human health; the role of our diet and the environment we live in. In 1999, I got involved in training in environmental and public health in the oil sector and even won a prize for a major competition organised by Shell and The Economist, through writing on climate change and the environmental impact on humans of the world in 2050.
"During the training, I visited host communities involved in oil exploration and production and became largely curious about health policy formulation and implementation aimed at improving population health for disadvantaged communities. This curiosity fuelled my motivation for postgraduate study of Public Health in Oxford, England.
"After completing my MSc., I commenced working as a Research Officer with the Division of Population Medicine in Cardiff University in 2005. My first project evaluated the GP out-of-hours service in South-Wales and then I led (as Principal Investigator) a nationwide (all Wales) evaluation of out-of-hours primary care which was funded by the Welsh Government. Over the last 17 years, I have worked with governments, policy makers, doctors, nurses and allied-health professionals; carrying out academic research, evaluation teaching and consulting on health policy, healthcare organisation and related services. Some of my research to date have focused on healthcare and service organisation, implementation, patient experience, outcomes, mental health and workforce development issues.
"Over the years, I have maintained a keen interest in the convergence of health policy, service organisation, delivery and management of healthcare. I am particularly drawn to applying my mixed- methods expertise to projects that involve complex, nested systems in adaptation and implementation, with the overall aim to improve health and make accessing healthcare as safe and caring as possible.
"The UCL Global Business School for Health, which was set up in September 2021, seeks to re-imagine healthcare and health systems organisation and delivery. The onset of the 2019 pandemic highlighted the problems faced by health systems around the world, and the School brings together industry leaders and cross-disciplinary academics that will function in this centre of excellence; generating new ideas for optimisation and improvement. It was a very easy decision to be part of this vision and new department in a world class university."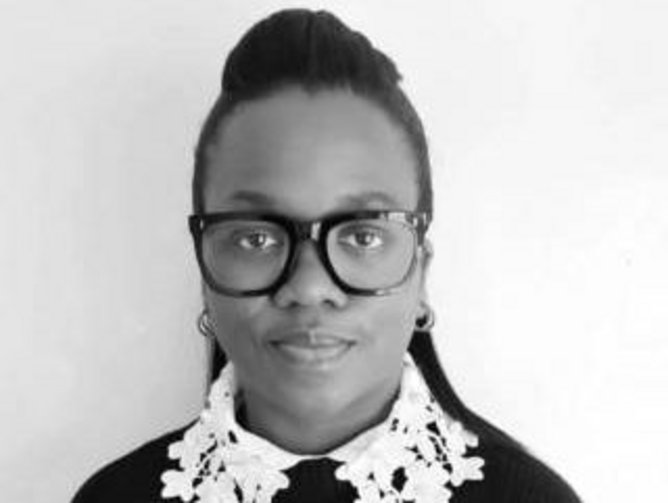 Can you describe the discrimination at work BAME NHS doctors face?
"Professionalism in the face of adversity is ingrained in medical training. There are overt displays of discrimination of BAME NHS doctors reported in staff surveys and research. Some of these include inadequate inductions and access to training, lack of progression, a high workload when compared to peers. Then there are the less visible-nuanced aspects of discrimination, which often can be hidden in plain sight, making it difficult to identify and unpick. Two such examples are: BAME staff reporting being disproportionately deployed to work on COVID wards during the pandemic and the higher likelihood of being referred to the General Medical Council. It takes deep insight and analysis of scenarios as well as outcomes to see that such subjective discriminations are rife. Individual staff are often reluctant to highlight personal experiences."
Why is it difficult for staff to speak out?
"Healthcare settings face the same challenges as other workplaces - there is discrimination, bullying, and blame culture which makes it hard to challenge the status quo. Research tells us that this creates a 'playground effect' in healthcare, where staff choose not to directly communicate their problems over fears of rocking the boat.
"It's also harder to raise concerns when senior leadership haven't had any lived experience of problems that staff with certain demographic characteristics face in doing their job. We know that there is a problem with diversity at leadership levels in many healthcare institutions, with only 8% of NHS chief executives and chairs identifying as BAME. This often translates into a work culture where the people choose not to speak up for fear of repercussions. Lifting this culture of silence in the NHS requires leadership that embraces diversity and whistleblowing as characteristic of a learning organisation and overall- good healthcare system."
Tell us about how we can learn to treat healthcare whistleblowers better.
"If we want the NHS to thrive with a diverse workforce that is empowering the next generation of healthcare leaders to think differently, we should aim to establish the requirement for organisations to increase representation- diversity (rather than tokenism) on their leadership and boards. This will create the right environment and culture of support; one that enables a diverse range of voices to have their say on executive decision-making, reflecting the views of the workforce which often go unheard or are overshadowed by others. This stronger level of representation will help all employees feel comfortable about expressing their concerns and also provide the space for constructive criticism without fear of repercussions."
How has COVID-19 impacted this?
"The pandemic significantly put healthcare systems under great strain. It created a shortage of resources across the board that impacted the quality of care and safety standards. For example, research has shown that during the pandemic, staff were assigned to undertake tasks that they did not feel trained or competent to deal with, in unsafe conditions and without suitable PPE. This meant that in order to address staffing shortages, pre-qualified nurses were deployed with no clear guidance on what to do when things go wrong.
"Unfortunately, we're still seeing that supply cannot keep up with demand when it comes to the healthcare workforce and use of services. In the UK alone, we have seen the number of appointments for GPs going up, emergency rooms overflowing, and patients finding it hard to return home after hospitalisation because of a lack of social care.
"This all needs to change. The need for healthcare workers is an increasing demand which outstrips the rate of supply and requires significant investment. It also requires us to address some of the cultural challenges such as the blame culture which contribute to people leaving the NHS and health systems generally. Teaching and research development in UCL's Global Business School for Health will be a vehicle for catalysing this process, by bringing new ideas to the table and training up the next generation of healthcare leaders who will make a difference in countries across the world."