Rimidi CEO Lucienne Marie Ide on improving patient outcomes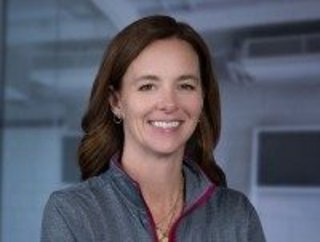 Lucienne Marie Ide
Rimidi founder & CEO Lucienne Marie Ide is achieving quality objectives by managing diabetes data to improve patient outcomes
Lucienne Marie Ide, M.D., PhD, is the founder and CEO of Rimidi and has a diverse background in medicine, science, venture capital and technology.
"As a clinician and a data scientist, I was frustrated during clinical training with the fact that data in the EHRs wasn't necessarily set up to help us deliver better care, which is what led me to start Rimidi."
Rimidi's mission is to help clinicians optimise data to enable better clinical workflows, better clinical decisions, better patient engagement, care and outcomes and ultimately a better healthcare system.
Here, Lucienne tells us more.
Hello Lucienne! What is Rimidi and what is the focus of the company?
"Rimidi is a leading clinical management platform designed to optimise clinical workflows, enhance patient experiences and achieve quality objectives all within the existing EHR workflow of hospitals and health systems.
"Rimidi creates a complete picture of an individual's health by aggregating physiologic data from a connected medical device that a patient has at home or wears on their person together with patient reported metrics and presenting that data – along with resulting insights – in the context of the clinical data that resides in the electronic health record.
"By bringing remote patient monitoring (RPM), chronic care management, clinical decision support, and patient reported outcomes together in one composable, FHIR-based platform, Rimidi enables our clients to risk stratify patients and identify the right level of intervention, close gaps in care according to evidence-based guidelines, prevent readmissions before they happen, and drive efficiencies in rapidly evolving clinical workflows."
How can RPM data be leveraged to give clinicians a more complete view of their patient's health?
"By definition, patients live with chronic health conditions every day and are expected to self-manage their condition(s) with the guidance and education provided by their medical team. The ability to remotely monitor patients and to provide feedback, guidance or therapy adjustments in a more timely and proactive way has dramatically changed the paradigm of chronic disease management. Previously, those assessments and adjustments were generally limited to in-clinic visits.
"To be able to efficiently monitor data and impact outcomes at the individual patient level and across a population of patients, clinical teams need remote patient monitoring solutions to analyse data, drive patient engagement, automate workflows and triage the highest need patients to their attention. This requires seamless integration with medical devices, interoperability with electronic health records and configurable clinical decision support."
When it comes to diabetes specifically, what role do care teams play in managing diabetes and how can they leverage data to improve patient outcomes?
"Diabetes is a complex condition that requires an effective partnership between the patient and their care team. Patients are instructed on how and when to measure blood glucose levels, directed on how and when to take medications, and educated on the impact of food, exercise and illness on their blood glucose levels. The patient is part of the care team along with certified diabetes care and education specialists (often registered nurses or dieticians), medical assistants, pharmacists, advanced practitioners and primary care physicians or endocrinologists. The goal is for each of these care team members to operate at the top of their licence in order to have the maximal impact on outcomes while also operating in a cost-effective model.
"When it comes to diabetes specifically, Rimidi's platform, which consists of disease-specific modules, is designed to support the data, insights, and workflow needed by each individual on this care team. The medical assistant, nurse or educator may teach the patient how to use their connected device and enable data sharing. A different care team member may monitor the population of patients with diabetes, reviewing insights and exceptions identified by the RPM platform and either engaging the patient or escalating concerns to a clinician. The advanced practitioner or physician may then review connected device data in the context of the complete clinical picture in order to make indicated adjustments to therapy. This team must work in concert via an efficient workflow and platform, whether the patient is in a clinic or at home."
Tell us about the growing importance of continuous glucose monitoring and the rise of leveraging glycemic risk index as a streamlined measure for managing diabetes.
"Continuous glucose monitors (CGMs) have become an integral part of diabetes management, with more than half of people with type 2 diabetes expected to use the technology over the next couple of years.
"Instead of manually checking blood glucose through a finger stick test, CGMs use a sensor to monitor glucose levels via a small filament inserted under the patient's skin and then transmitted via a smartphone app or reader to the cloud. CGM systems are also able to provide insights into trends in blood glucose levels. Individuals and their healthcare providers can observe how food, exercise, medication and other factors such as illness may impact glucose levels.
"Given the continuous nature of CGM data, developing better insights and analyses for interpreting the data is even more apparent in the case of CGM than it is in the broader RPM use case. Many clinicians have adopted Time in Range (TIR) as a useful measure of glycemic control. TIR (defined as the percentage of time spent with glucose levels between 70 - 180 mg/dL) is now included in diabetes practice guidelines. As clinicians gain experience working with this metric, there is already evidence and support for an additional measure, glycemic risk index (GRI), that provides a complete picture of an individual's glycemic control. GRI is a composite index of the percentage of time an individual's blood glucose is in very low, low, high and very high ranges. GRI may provide a more targeted approach to identifying individuals at risk of complications than TIR as it is introduced into broader clinical care. Together, CGM devices along with these metrics and systems that bring the data to clinicians at the point of care are evolving the way patients and clinicians manage diabetes and are improving outcomes in diabetes care."
*********************************************
For more insights into Healthcare - check out the latest edition of Healthcare Digital and be sure to follow us on LinkedIn & Twitter.
Other magazines that may be of interest - Manufacturing Magazine.
*********************************************
BizClik is a global provider of B2B digital media platforms that cover 'Executive Communities' for CEO's, CFO's, CMO's, Sustainability Leaders, Procurement & Supply Chain Leaders, Technology & AI Leaders, Cyber Leaders, FinTech & InsurTech Leaders as well as covering industries such as Manufacturing, Mining, Energy, EV, Construction, Healthcare + Food & Drink.
BizClik, based in London, Dubai & New York offers services such as Content Creation, Advertising & Sponsorship Solutions, Webinars & Events.