With rising costs, US hospitals have overlooked how to gain over $20 million in revenue capture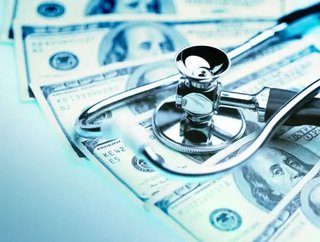 With the aim to improve the performance of health organisations, the Advisory Board Company has looked at how hospitals can provide increased value and...
With the aim to improve the performance of health organisations, the Advisory Board Company has looked at how hospitals can provide increased value and ensure sufficient cost savings.
A recent analysis has shown how this focus on revenue cycle performance within an average sized 350 bed hospital has dropped significantly across a number of key areas within US healthcare, whilst costs to achieve quality, patient-centered care have risen significantly.
Delving into the costs associated with revenue cycle management, the company has analysed how hospitals could gain up to $22 million in revenue.
James Green, National Partner, Consulting at Advisory Board said, "From top-performing revenue cycle organisations to the bottom quartile, critical benchmarks have been either stagnant or steadily sliding since 2011 and need a strategic overhaul." 
"Even if payments from government payers—Medicare, Medicaid and insurance exchanges—remain constant in 2017, four other forces present strategic challenges to defending margins. These are:
Increased patient consumerism driven by higher financial obligations

Aggressive commercial denials and more complex payer contracts

Physician engagement on documentation given demands on the acute care and medical group enterprises

Poorly executed integrations that waste potential economies of scale."
However, with the health industry currently under transformation globally, alongside President Trump's plan to disrupt the health system by replacing the Affordable Care Act, hospitals are under considerable strain to deliver.
The study has shown that median performing organisations have stagnated on net days in accounts receivable, with the overall average cost to collect worsened by 70 basis points of net patient revenue from 2011 to 2015 This therefore amounts to millions of dollars of lost revenue.  
Jim Lazarus, National Partner, Technology at Advisory Board added: "By taking a more strategic approach toward legislated payment reform—institutions could make that quartile jump for each of those four metrics and improve by up to 6.4 percent of margin."
The Advisory Board also highlights four forces which are challenging current processes:
Commercial Payers are scrutinising an increased number of claims: commercial contracts no longer provide the growing margins that used to offset lower Medicare and Medicaid reimbursement for many hospitals. Hospitals are losing, on average, five percentage points of their margin to underpayments, denials, and suboptimal contract negotiations, creating an ongoing impact in performance.
Patient obligations are neutralising benefits of coverage gains: While insurance coverage has increased, so has bad debt, with no sign of slowing down, putting increased responsibility on patients and increased risk and inflexibility.
To build more enduring relationships with patients and improve collections, the study shows that hospitals and health systems need to improve the patient financial experience. This is with a foundation built on clear search capabilities for price estimates, better access for scheduling and payment, a positive care encounter, and each point of financial contact contributing to the construction of a long-standing relationship.