Safeguarding hospital data with Iron Mountain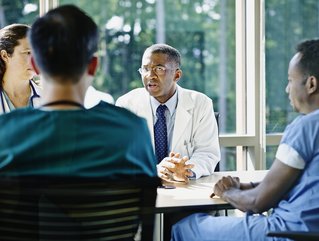 Simon McNair, director of Iron Mountain's healthcare government and public sector business, discusses digital transformation and keeping hospital data safe
When Iron Mountain was founded in 1951, the threat of nuclear war hung over Germantown, New York, even though it sat safely outside of the blast zone. A local farmer with an entrepreneurial streak, Herman Knaust, saw an opportunity to transform his underground mushroom farm into a security vault for banks to store their files.
Simon McNair, director of Iron Mountain's healthcare government and public sector business in the UK, has been with Iron Mountain for ten years. He's seen a lot of innovation within the company, but has not been invited into the Germantown nuclear bunker.
"I'm interested in the impact that service changes have on innovation and how technology improves the way services are delivered," says McNair. "Ultimately, it's about improving outcomes for patients."
Iron Mountain is a global information management leader, which offers customers a way to protect their most valuable assets – from art to receipts – both digitally and in physical storage.
"We offer a really broad portfolio of services," says McNair. "Since our foundation, we've grown and expanded our relationships and solutions, particularly around the security we offer. We provide a range of digital transformation and data centre services to 225,000 customers worldwide."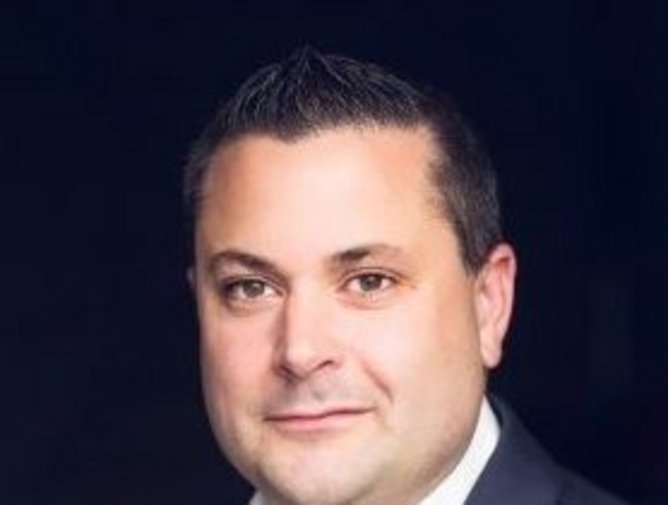 Hospitals and data storage
Iron Mountain has been working with the NHS, the largest public sector employer in the United Kingdom and one of the world's largest employers of highly skilled workers.
"In the last few years, we've been digitising patient records," explains McNair. "More recently, we've had an opportunity to support some of the GP-based reforms around primary care. This was about the digitisation of some of those physical records that you see in the doctor's surgeries. In digitising those records, we can free up space, help to drive some efficiency and reduce some of that administrative burden on the healthcare sector."
One Iron Mountain collaboration is on the secondary care side with Barnsley Hospital NHS foundation Trust. "We worked on a major digitisation project in digitising 180,000 medical records. They are securely scanned and then put into an electronic document records management system. The aim of that project essentially is to provide the clinicians with an intuitive digital workflow that supports care planning and to build multi-user systems that enable healthcare professionals to simultaneously access records. This is all about access to information in the format they need it, when they need it."
Digital transformation can be a real balancing act and for McNair, the key words are accessibility and security. The real work is finding balance in between.
"You're creating content to add to the already massive and continuously growing volume of digital healthcare information and hospital data – it's just growing at just such a rapid rate. So that's a definite challenge, in terms of 'how do we manage it in a very secure way?'"
For Iron Mountain, there are many different data formats that form part of a digital health record; managing them all is both a challenge and an opportunity.
"Finding a balance between the growing volume of data, the technological changes and improvements, and managing it in a secure way is so important. For IT professionals working in the healthcare sector, there are issues around data storage, backup, archiving and disaster recovery, as well as business continuity – particularly where systems are being updated and changed. But also, data is growing at the rate that it is, and that proliferation of data in an IoT-enabled healthcare system can create useability problems for healthcare officials and technicians."
Does McNair think that healthcare services are in need of accelerating their digital goals even further?
"Yes – it was already hard for healthcare workers to manage their data prior to the COVID-19 pandemic, then it got even harder. As we come out of the pandemic now with the healthcare backlog, we can properly review some of the challenges in the healthcare systems that need to change. It's about healthcare organisations being able to digitise some of that legacy where there's value in doing so at scale.
"I think the pandemic-related work pressures have led to a huge amount of data backlog, which needs to be handled through efficient and effective automated digital systems – which is another challenge.
"Additionally, the growing threat of cyber attacks indicate that it's now important – more so than ever – to better manage employees, particularly wherever they're working from home in terms of building that resilience into the system."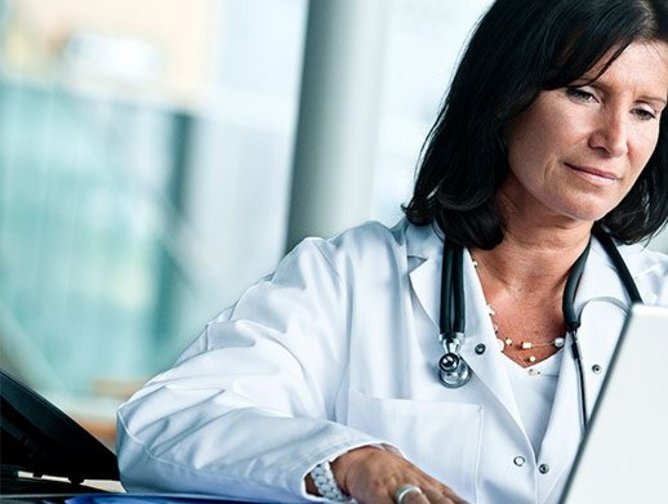 Hospital data leaks and digital transformation
For a company with an iron bunker 67 metres below the Earth, Iron Mountain must know a lot about security. So how exactly can data leaks be prevented?
"It's really important to look at employee security habits, particularly with remote working, which makes some of that monitoring difficult," says McNair. "Iron Mountain's done some research that reveals 67% of remote staff are happy to allow family members to use their work computer, while 16% log on to public wifi to complete their work. Obviously, that creates some challenges. I think in high-pressure environments, like hospitals, data leaks can be common – particularly in the physical space, due to misplaced files and other logistical errors. It's easily avoided by digitising some of those legacy records protecting the valuable data online in the right way. We advise empowering every employee to become a risk ambassador by embedding risk awareness within the overall culture, whether that's in the healthcare sector or otherwise."