Schizophrenia symptoms treated with acne antibiotic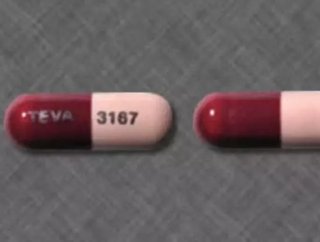 There are hopes a popular and cheap treatment for teenage acne could be effective in minimising the symptoms of schizophrenia. The antibiotic minocycli...
There are hopes a popular and cheap treatment for teenage acne could be effective in minimising the symptoms of schizophrenia.
The antibiotic minocycline has already shown promise in a number of international trials, which have been carried out in Japan, Israel, Pakistan and Brazil.
Now the National Institute for Health Research (NIHR) is investing £1.9 million into another trial of minocycline.
It has been reported in The Independent newspaper that NIHR will start recruiting 175 UK patients who have recently been diagnosed with schizophrenia to take part in the study from next month.
To read the latest edition of Healthcare Global, click here
Scientists and mental health experts believe schizophrenia and other mental illnesses, such as depression and Alzheimer's, are the result of the inflammation in the brain.
Minocycline is thought to reduce this inflammation, as it contains anti-inflammatory properties and boasts neuroprotective effects.  
The upcoming study will see half of the participants embark on a 12 moth course of the acne medication, with the remaining 50 percent being given a placebo drug.
Comparing the results of brain scans that are taken at the start and end of the year-long treatment will then reveal if there has been any reduction in the patient's amount of grey matter, a common effect of schizophrenia.
Tests will also be carried out to identify if any inflammatory markers in the blood are present.
Speaking to The Independent, the chair of the Schizophrenia Commission, Professor Sir Robin Murray, noted: "Infection or inflammation might be involved in a minority of people with acute psychosis and minocycline might counter this.
"In depression inflammatory markers go up and in Alzheimer's too."
It was back in 2007 that the potential benefit of minocycline to schizophrenia patients was first recognised.
Through pure chance, the antibiotic was given to a schizophrenia patient in Japan to treat an unrelated infection, but it was quickly discovered his psychosis was improving too.  
However, it has been pointed out that the minocycline only alleviates symptoms and is not a cure.
Speaking to the Daily Mail newspaper, the CEO of the Rethink Mental Illness charity, Paul Jenkins, commented: "We welcome the early promise shown by minocycline in treating psychosis in people with schizophrenia.  
"Nowhere near enough time or money currently goes into to researching treatments for schizophrenia or other serious mental illnesses."
The Healthcare Global magazine is now available on the iPad. Click here to download it.