Sheba Medical Center launches AI tech for colonoscopies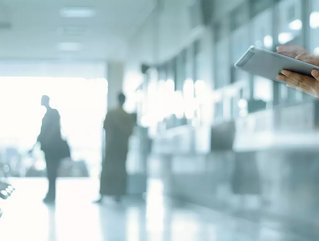 Israel's Sheba Medical Center is using an AI system by Medtronic to help clinicians detect pre-cancer lesions during colonoscopies
Sheba Medical Center in Israel has introduced GI Genius, an AI-driven detection system for colonoscopies created by Medtronic, becoming one of the first hospitals in the world to deploy it. 
Sheba is the biggest hospital in Israel, and is regarded as one of the top smart hospitals worldwide. By using this new AI technology the hospital aims to increase detection of pre-cancerous lesions. 
While the colonoscopies will be performed in the same way, the AI system scans the colon at the same time and alerts the clinician if it detects polyps, which are abnormal growths that can develop into colon cancer. 
Polyps are easy to remove but are difficult to find, and typically require a certain amount of skill from the clinician. Research shows that colonoscopists vary widely in their ability to find polyps, ranging from 7% to 50%. 
By deploying GI Genius at Sheba, clinicians expect to increase the rate of detection of smaller polyps, allowing for earlier removal and better patient outcomes. The computerised system is trained by analysing thousands of images of polyps, and uses an algorithm to recognise similar looking polyps. It alerts the clinician performing the colonoscopy by placing a green square around the polyp, for it to be investigated further. 
"The introduction of AI into colonoscopies is an exciting breakthrough, as even within the short span of time that it has been used, we have seen a higher polyp detection rate," said Dr. Idan Levy, Head of Innovative Endoscopy Unit at Sheba. 
"We would usually expect the quality control measure for colonoscopies, the Adenoma Detection Rate, to be between 30 and 35%, but the use of AI has increased this to 42%. Although it will take several more years to truly evaluate the success of this technology, the early signal is very positive for the benefit of this system, and we hope it will ensure that fewer people will suffer from colorectal cancer in the long-term."
Sheba Medical Center has been pioneering the use of technology for decades. In 1997 it opened the Advanced Technology Center to educate clinicians, apply new technologies, and serve as a testing centre for the Israeli healthcare technology sector. 
Recent developments include offering telehealth services via virtual reality services, and creating artificial patient populations to develop treatments for COVID-19.