Should patients make money by selling their healthcare data?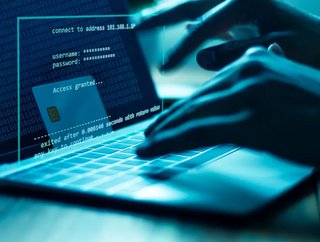 Nicholas Kelly, CEO and co-founder of Axela Ltd, argues that healthcare data is valuable, so patients should be able to monetise it
Having been through 10 major surgeries and a medical discharge, taking an interest in and having more control over my health as an individual is a real motivator. We're each on our own healthcare journey and I think we should play a more active role.
Aside from the obvious benefits associated with stopping smoking or exercising more, for example, there's a lot more to be gained. Some are longer term rewards – such as lower health insurance costs in exchange for making better health choices – but gains could also be immediate. 
Imagine if we could choose to share our (anonymised) healthcare journey with researchers and companies, and be rewarded for that instantly – like being part of a Quidco scheme for health. After all, our healthcare data is worth a lot, but we're not the ones currently reaping the benefits.
Why is healthcare data so valuable?
I don't think people are aware of just how valuable their healthcare data is. It's potentially valuable if it's applied in the right way – for example, health patterns can emerge through marrying up data from a tracker they wear and their medication data.
But it's also valuable in monetary terms. The recent UK government move to gain consent to share people's healthcare data gives an indication about this. Researchers and companies would benefit from using this data, and many are currently paying for access to it. Why shouldn't we benefit ourselves? And how could that work, in principle?
Digital health records already exist. EMIS Health – formerly known as Egton Medical Information Systems – supplies electronic patient record systems and software used in primary care, acute care and community pharmacy in the UK. 
 Currently these records are used by healthcare providers – such as your GP – and more recently, we've been able to access our own medical records via the NHS app (now more well known for being a home for our "Covid Passports"). 
The healthcare data we can see now is heavily restricted so is only a top-level view. We can see flat notes (and some of us may even need access granted to do that). We don't have the capability to share our health records as it stands.
How would this work?
It's possible to create a secure, transparent and easy-to-use system that allows us to both access and interact with our health data.
For example, this could be via a secure app on our phones, tablets or desktops, similar to how someone currently accesses their online banking account. Within the app an individual could see an audit trail of their healthcare journey and how it's been accessed and when, and decide how to interact with it themselves. There is a lot we can learn here from other industries that have a similar level of security and regulation.
How much and what data to share would be in an individual's hands. If they understand what data there is, they can then choose whether or not it is shared. Data would be anonymised and secure, and they could also choose to not share at any stage and access could be removed instantly. A bit like deleting your Facebook profile and associated data. 
Data would be read-only and individuals could track where it was being used through a datacode. Any system needs to be clear, transparent and easy to navigate. In the same way individuals would share with a health professional or a research company, they would be able to share the data and set the permission with confirmation and validation points put in place. 
With a vitamin brand or a fitness brand, for example. I would envisage requests being made to view certain data records through the app or platform, and individuals could choose to accept or deny access to each one. It would be a system that started with the individual, rather than the company.
There are a few ways that someone could be paid for this. Once could be through direct payment from medical research and companies. They would identify the data criteria they needed and if an individual falls within that and accepts a request, the cost will be allocated (as with the Quidco analogy).
Or else through sharing their data, people would be rewarded for making better choices and meeting goals that they have set. For example, through sharing data with insurance companies they could receive a reduced premium. This already happens, although not always explicitly.
Individuals could also be rewarded using in-app reward coin which they could use for social prescribing measures (such as a course of yoga or pilates) or they could save them up and use them as vouchers. A longer-term solution, this could be done through machine learning with rewards tailored around the person's own goals, and health gains. 
Keeping patient data secure
Security is paramount. But remember, banks have set a clear path for keeping highly sensitive data secure and they've been innovating in the sector for a long time. Their online and in-app security involves elements such as 2FA authentication and a clear and transparent audit trail. There is a lot we can learn and understand from this. 
The main problems around data and data sharing revolve around trust, which often leads straight back to transparency (or lack of it). Any system needs to be very clearly explained. There's no reason not to be open about the possibilities for monetising our healthcare data, and not only bringing people on this data journey, but ensuring they are at the centre of it.