Smart hospitals: the digital future of global health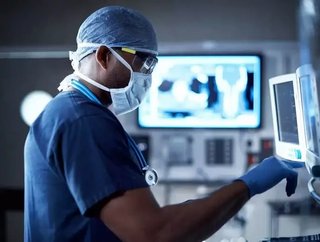 We look at the role of the smart hospital, according to global firms Siemens, McKinsey and Accenture. The coming decade will be one of the unprecedente...
 We look at the role of the smart hospital, according to global firms Siemens, McKinsey and Accenture.
The coming decade will be one of the unprecedented challenges for the global healthcare industry. In addition to emergent threats like the COVID-19 pandemic, the global population is not only getting larger, it is also ageing. By 2030, the world will be home to more than 8.5 billion people. By 2050, the number of people over the age of 60 will have doubled in comparison to 2015. 
"As healthier lifestyles are enhanced by significant improvements in healthcare, we're living longer. While this is a welcome development, it does bring challenges," write the team behind Siemens' report: The Age of the Smart Hospital. But what are the most daunting challenges facing the global healthcare sector, and how do industry leaders Siemens, McKinsey and Accenture propose that innovation, digital technologies and the rise of the smart hospital can meet them? 
Smart hospitals and hospital 4.0 
"Technological enablement, digitisation, and automation are affecting industries today in profound ways," writes Bo Chen, Axel Baur, Marek Stepniak and Jin Wang, analysts and authors of McKinsey's report, Finding the Future of Care Provision: The Role of Smart Hospitals, "Healthcare delivery is no exception." As the transformative effects of Industry 4.0 bring digital transformation and new, innovative technologies to every sector, the healthcare industry is no exception. One of the most pronounced effects of this global digital transformation is the rise of "smart" infrastructure, says McKinsey, a development that is already affecting tens of thousands of cities, offices and homes around the world. 
Smart infrastructure makes extensive use of emergent technologies like artificial intelligence (AI), Big Data and the Internet of Things (IoT) in order to create more integrated, efficient spaces that better suit the needs of their users and occupants. This is no different in the healthcare space. Indeed, McKinsey states that smart hospitals are not only being used to improve care delivery within the building, but to also connect to, and contribute towards, the broader healthcare delivery ecosystem. 
According to McKinsey, a host of new technologies are being integrated into hospitals and healthcare delivery, including: 
Artificial intelligence

Robotics

Precision medicine

3-D printing

Augmented and virtual reality

Genomics

Telemedicine
Implementing these and other digital technologies, says McKinsey, could help to realise cost savings of over 10% of overall annual national healthcare expenditures for most OECD countries. To further evidence the potential scale of the market, it is noted that venture capital funding for digital health solutions has grown from $1bn in 2011 to over $8bn in 2018. 
"For many, the term "smart" conjures images of apps, but the smart hospital is much more than that. It's a healing environment where the increasing digitisation of the building means that the technology is working seamlessly to deliver benefits to the people connecting to it," writes the Siemens' report. "In a smart hospital, the focus is on the digital systems and the potential they offer to the building itself to effectively become a member of the team." 
These digital systems can mean anything from climate control to asset tracking and patient flow management. By using powerful new technologies like digital twins and data analytics, hospital administrators can better understand the needs of both patients and staff in order to create a more seamless experience and higher standards of care. 
How to build a smart hospital 
According to Siemens, a successful smart hospital is user facing. By identifying and defining the requirements of the operation, administrators can then select the technologies that best meet those needs. "While recognising the role of technology, it's vital that the people who will be interacting with it are considered first." Approaching smart hospital design from a technology-first vector, Siemens warns, is a pitfall that can lead to inefficient operations that ultimately hamper patient care. "Too often the focus is on the technology itself rather than what that technology can do for the people working with it and being affected by it." 
Secondly, bringing data together through systems integration is at the heart of the smart hospital. A smart hospital is a symphony of powerful and complex systems working together in harmony. According to Siemens, integration "begins at the room level where different systems like lighting, climate control, and shading are combined in one infrastructure (total room automation)." Flexibility and scalability are critical to the successful implementation of this step. Hub-and-spoke models are proving popular among the new generation of smart hospital projects, which typically comprise a central facility and several smaller, specialised satellite operations. 
A challenging future 
Even as our healthcare facilities grow more capable of monitoring patient health and overseeing patient care on a larger scale, the world is throwing unprecedented challenges at the feet of the healthcare sector. Based on research by Siemens, McKinsey and Accenture, here are the two greatest challenges currently being faced by the global healthcare community, and how smart hospitals and innovative technology can help to overcome them:
The global skill shortage
According to data released by the World Health Organisation (WHO), the global healthcare industry can expect to face a skill shortage in the magnitude of more than 18 million healthcare professionals within the next decade. Combined with extant staff shortages and the high-pressure environment created by long hours, "simply increasing the workload of medical staff to accommodate the increasing demand for healthcare services isn't a sustainable option," notes Siemens. 
The ability for smart hospitals to streamline workflows and better manage patient population health will be a critical tool in the effort to meet rising demands on the industry, while compensating for staff shortages. A new report from Accenture, written by Anthony Romito and Gayle Sirard, notes that cutting-edge technology like AI will be critical to properly equipping smart hospitals to meet this challenge. "AI will generate new insights, create new efficiencies, and achieve better patient and economic outcomes," the report, The Race to Reinvent Healthcare finds. 
AI's ability to improve clinical workflows will reportedly help to "minimise administrative tasks, reduce wait times, and maximise the time a provider has with patients at the point of care." This will be particularly effective in Europe, where the ratio of general practitioners (GPs) to specialist medical personnel is out of balance. According to the WHO, the majority of physicians in Europe are specialists: "the specialist to GP ratio is 1 to 3.2, a relation that has been constant over the past decade. The right skills-mix of health workers is indispensable for effective and efficient health care delivery." 
Using AI-driven clinical workflow streamlining technology will free up valuable GP resources, allowing patients to be directed to specialists more effectively. 
The threat of the pandemic
The world will change as a result of the spread of the COVID-19 or 'Coronavirus'. In times where epidemics threaten millions of lives, as well as the livelihoods of hundreds of millions more, the ability for hospitals to provide pan-population health support is crucial. 
Already in this current crisis, the ability for smart hospitals to use leading-edge technology to gather data effectively and safely is already proving a huge boon to healthcare professionals. In Wuhan, the original epicentre of the outbreak, cutting edge robotics have already been deployed to improve patient care - as well as to provide relief to exhausted human healthcare workers. For several days, the hospital was entirely staffed by robots from Softbank-backed Beijing startup CloudMinds Technology. 
According to a report by CNet, "5G-powered temperature measurement devices flagged patients displaying fever symptoms. Other robots - some humanoid and others your basic, boxy type - worked 24/7 measuring heart rates and blood oxygen levels via smart bracelets and rings worn by patients. The bots delivered medication, patrolled and cleaned infected areas, led patients in exercises and even performed robo-dances to entertain bored quarantined patients."
The ability for technology to create distance between potentially infected patients and healthcare professionals is a powerful tool in maintaining the efficacy of hospital staff. The application of technology like IoT to create what Siemens describes as a "healing environment" is also proving vital to global efforts. "Stress has a negative impact on the immune system and on the patient's healing process, and so finding ways to reduce stress levels and improve patient comfort are therefore essential," the report finds. "Patients want to stay in contact with family and friends and they want access to entertainment systems. Room control can be provided to the patient's smartphones/tablets or those provided by the hospital. It's also possible to offer this control via patient terminals or to integrate it with a voice-controlled system like Alexa." 
Global emergencies like the COVID-19 pandemic place intense pressure upon our healthcare community. However, smart hospital innovation is one of the critical support factors that will enable global healthcare industry players to overcome this crisis. 
The age of the smart hospital 
The next decade will present new opportunities and technologies that create value and dramatically improve patient care. By integrating smart infrastructure technologies into hospitals, healthcare providers are going to be able to increase efficiencies, maximise patient comfort, and cope with the difficulties of tending to patients in a modern world. "Ambitious goals require new ways of working where staff, patients, and visitors are supported throughout their journey. This requires the recognition of the vital role that the building, especially its digital systems, can play in the process. This new approach – where the building itself continuously learns and adapts to the constantly changing needs of its users – is heralding a new age of the smart hospital."