Special Report: Medical Tourism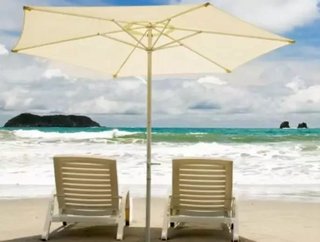 Medical tourism is a rapidly growing industry, seeing patients travel across continents in search of healthcare treatments. An increase in waiting time...
Medical tourism is a rapidly growing industry, seeing patients travel across continents in search of healthcare treatments. An increase in waiting times for operations coupled with spiraling healthcare costs is thought to be fuelling this trend, as more and more people discover they can receive high-quality care overseas at a fraction of the cost as in their home countries.
Medical tourism has been around for decades and started when people from developing countries visited destinations like the US, UK and Europe for treatment which was unavailable in their own countries. This trend has now reversed and has led to the common misconception that the only people who travel for healthcare are from developed countries, looking for cheaper medical treatments in a developing area.
Experts believe these misunderstandings make it incredibly difficult to calculate exactly how successful this industry has become. "Everyone is giving different figures," says Dr Premhar Shah, the CEO and Medical Director of The Medical Tourist Company. "We must not forget there are still people from African countries that do not have adequate facilities and have to travel for treatment. They are also medical tourists but this information is not usually published a lot because they are coming from African countries."
While medical tourism happens all over the world, there are certain destinations that are more desirable than others. "India is one of the most popular destinations," notes Shah. "So is Thailand and Singapore, but Malaysia is also coming up with Turkey, Mexico, Puerto Rico and Costa Rica."
Similar to there being favouredcountries on the medical tourism map, there are also certain treatments that are more sought after than others. Shah believes procedures patients would have to pay for themselves, even if their country benefited from a national health system, are becoming increasingly popular; things like cosmetic surgery, IVF and dental surgery. Although these are the most common treatments carried out abroad, people do seek corrective surgery and joint replacements. 
Tourism of any kind can have huge economic benefits for a country and medical tourism will undoubtedly have some financial advantages. Despite a potential economic boost, Dr Shah believes medical tourism hotspots have benefited from technological advances too. "The technology in these countries has advanced very quickly because there is a demand for better care, therefore a lot of good hospitals have emerged," he explains. However, medical travel does have its disadvantages. "Because there has been a lot of migration of good doctors from rural to urban areas, it has left a gap in medical care in the rural areas," Shah asserts.
Despite there being gaps in healthcare in some areas of the world, countries are working hard to make sure their residents benefit from the medical tourism industry. Citing India as an example, Shah says: "The private hospitals are developing, but they're not just developing to attract medical tourism. In India there is a huge middle class population who are also taking advantage of better medical facilities."
For some travelers combining a holiday with a nose job or gastric band fitting might be too bizarre for them to even consider. For others the pure logistics of such a trip would be too daunting. Meanwhile, the phrase is very taboo in the medical profession as many doctors find it difficult to believe the standards of care offered abroad are of an incredibly high quality. Despite there being many potential reservations about becoming a medical tourist, the industry has certainly reformed the delivery of healthcare for tourist and non-tourist patients alike.