Top 10 Patient-Centered Care Guiding Principles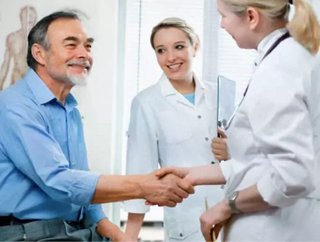 Last year,Mountain States Healthcare Alliance(MSHA)received the 2012 National Quality Healthcare Awardfrom the National Quality Forum (NAF). The award...
Last year, Mountain States Healthcare Alliance (MSHA) received the 2012 National Quality Healthcare Award from the National Quality Forum (NAF). The award is given to an 'exemplary healthcare organization' that has achieved a number of quality focused goals and achievements. MSHA's major achievement was providing patient-centered care and achieving better outcomes at lower costs.
MSHA devised a 10-point plan for delivering a world-class level of patient care and has published it as a 'best practice' guide for other hospital executives across the globe.
Healthcare Global takes a look at their award winning 10-point plan >>>
10 Patient-Centered Care Guiding Principles
1. All Team Members Are Considered Caregivers
No matter what role staff play at MSHA, they're all considered part of patients' care experience, whether they're part of the housekeeping staff or the CEO. New people are trained on this and employees get awarded for demonstrating patient-centered care principles.
2. Care Is Based On Continuous Healing Relationships
This principle reminds staff that the focus is placed on the "continuum" of care and not "episodes" of care.
3. The Patient Is The Source Of Control
To do this all the other principles need to be followed so there's transparency and an environment of shared information where a patient can focus on healing.
4. Care Is Customized And Reflects Patient Needs, Values And Choices
This principle recognizes that each patient is different and has his or her own unique needs and preferences. But it doesn't only apply to individualized care. MSHA also focuses on the patient's environment and what he or she needs to be comfortable.
5. Families And Friends Of The Patient Are Considered An Essential Part Of The Care Team
Families support patients emotionally and physically. They can help patients remember instruction and also communicate for patients who are in pain or are scared.
6. Care Is Provided In A Healing Environment Of Comfort And Support
MSHA has focused on the patient when it comes to creating a healing environment. They offer music, healing gardens, soothing color schemes, pet therapy programs and rooms that smell of lavender or baked cookies.
7. Knowledge And Information Are Freely Shared Among Care Team And The Patient
In order to have an authentic patient-centered care environment, everyone on the team has to know the patient's status and care plan, and be part of the decision-making process.
8. Transparency Is The Rule In The Care Of The Patient
This principle guarantees that providers must be upfront and honest with patients about their care so patients can make informed decisions. MSHA takes transparency seriously. It even posts its quality and safety performance on its website.
9. Patient Safety Is A Visible Priority
The best way to demonstrate MSHA's commitment to patient care is by making patient safety a top priority. It implements policies and procedures to enforce patient safety best practices.
10. All Caregivers Cooperate With One Another Through A Common Focus On The Best Interests And Personal Goals Of The Patient
Everything at MSHA is done through the patient's perspective. Evening billing is approached from this perspective so staff work to make billing easy to understand for patients.