TOP 10: Secrets to Successfully Integrating BIM in Hospital Construction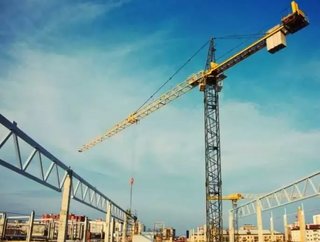 Building Information Modeling (BIM) is a process involving the generation of digital representations of physical and functional characteristics of a loc...
Building Information Modeling (BIM) is a process involving the generation of digital representations of physical and functional characteristics of a location. Of all the industries that benefit from BIM, the health care industry may be the leading one.
Hospitals are complex buildings, and the cost and schedule of a hospital's design are crucial to the success of the end result. By integrating BIM strategies prior to construction, hospitals can streamline design, approvals and operations.
Here are the top 10 ways BIM can help your design team.
10. BIM is a Game Changer.
Adopting BIM in architectural practices is not the same as what the health care industry experienced with transitioning to computer-aided design (CAD) 20 years ago. CAD simply replaced hand drafting with computer drafting. The technology was different, but the process remained the same.
BIM is both a technology and a process. This forces firms to reevaluate how they produce their design services. The winners will differentiate themselves by focusing on producing services that their clients expect, such as those that impact time, money and quality.
9. BIM Adds Value to Your Project.
The process of BIM adds value in a number of ways. Three that often come to mind are:
BIM helps the designers, constructors, regulators and owners visualize complex geometric and spatial information.
BIM helps organize building elements into logical formats that can be more easily extracted and quantified. And probably most importantly,
BIM allows the designers and constructors to find quality defects during the most cost effective time in the process to fix them, i.e., during design and preconstruction.
8. The 'I' in BIM is the Key.
Graphically-compelling images of a building go a long way to explaining an idea. But it's the information that is associated with each building component – and the aggregate of all the information, associated with intent, time and cost – that is the key to unlocking the value that exists in architectural services (in addition to the other parts of the AEC ecosystem).
Three-dimensional modeling has been around for 50 years, but for the most part it has lacked any codified data, other than geometry and overlaid text. The "I" in BIM helps put the facts of not only one particular building together in new ways, but more importantly, all the buildings in our practices.
7. The 'M' in BIM Can Mean 'Model' or 'Manager'
If you're involved in helping the industry develop BIM best practices and protocols, you'll know what I mean by the "Fluffy Kitten" issue (Google "fluffy kitten and BIM" to see what I'm talking about. The images are worth the effort.) But I feel the concern over saving fluffy kittens is quickly becoming misplaced. It would be wise for the AEC industry to let the "M" in BIM mean either "Model" or "Manage". So the next time you hear someone say BIM Model, you don't have to cringe. Just imagine they are saying "Building Information Management."
6. BIM Is More Than Just Technology.
Building Information Modeling is more than just software tools. It is also a process that allows all professionals who are involved with a building project to organize their efforts as well as their data. The process allows everyone involved to organize their data around a virtual representation of the building.
This is completely logical and it is fascinating that it has taken us this long to do so. Of course, from this virtual framework we can reorganize the data in all of the other formats needed to clearly communicate what is important at any given place and time, for those who need it.
5. BIM is also VDC.
Many architects, engineers and even building owners/operators are getting familiar with what Building Information Modeling/Management is, but less so VDC. VDC means Virtual Design and Construction (the term actually predates BIM by many years). When we speak about BIM being a process, in addition to a tool, we are speaking about VDC. In this sense, at least to this advocate, the terms are practically interchangeable.
4. BIM is an Opportunity to Retool the Entire AEC Project Delivery Process.
BIM is a disruptive technology and process. It is a common trait to resist anything that disrupts what we are familiar with, even if the familiar is not optimal. As an advocate of improving the AEC project delivery process so it adds value to the designers, constructors, suppliers, owners, operators and occupants, I take every opportunity to use BIM as a conversation-starter to persuade others to look deeply at what they do and find ways to make it better.
Some changes will be small, while others have the potential to radically alter how we do business. It is then all project stakeholders' job to leverage this potential in order to add value and profit by it.
3. BIM is for the Entire Project Team.
Building Information Modeling/Management is not only a tool and process for the architects, engineers and constructors, but for anyone involved in the AEC process. The key is to make the data accessible to everyone involved. At the start of projects, there is frequently a negotiation about sharing the model. This misses the point. The geometric model, while valuable to those who need to actually work with the BIM, can be a hindrance to others.
What is often more important to others on the project team are the details within the data. For example, the quantities, the specifications and the quality being requested are valuable even without the geometry. This data should be accessible to the entire project team.
The key to doing so is using BIM as the primary framework, but storing additional information about the project in accessible databases. This data can then be sliced, diced and represented in any format needed by any team member so they may add their knowledge and professional judgment at the appropriate point in the project life cycle. Let's keep our collective fingers crossed that this continues to evolve. Better yet, get involved.
2. AHJs Must Adapt Their Processes to Leverage BIM.
Authorities having jurisdiction – i.e., building inspectors and municipal regulatory agencies – are a needed part of the design and construction process. They provide a checks and balance that should be a part of anything that involves the public's health, safety and welfare.
In this advocate's opinion, AHJs are the least-advanced component of the AEC industry in their use of technology to improve the process and add value to the built environment. Fortunately, there are many industry leaders that are involved with the work of Fiatech to help AHJs across the U.S. to modernize and transform the regulatory review process for building design and construction.
1. The Secret to BIM is Learning to Work with Project Data in New Ways.
Over the last couple of years, we've been bombarded with hype about how other industries are using big data to the point that we're tired of the term, but what's exciting is that the AEC industry is finally at the point where we can take advantage of our own big data.
By using BIM, we are collecting exactly the type of information we need to learn from our projects. The secret is a combination of a deep dive into one project for the project's sake, and in aggregating the data of many projects to see what is truly happening. Both are possible with the data our BIMs provide, if you know how.
To do this, we need to learn how to work with the data. Fortunately, our data isn't all that big in comparison to the data sets retailers, insurance companies and internet service providers manage on a daily basis. We would be amiss though, if we didn't learn how they are capitalizing on the data flowing through their business and apply similar tactics to our data and businesses.
To do so will take some new skills that are not traditionally used in our industry, but aren't too difficult to acquire. The knowledge needed includes expertise in statistics, predictive analytics, data mining and software development. Yes, architects, engineers, constructors and other building professionals will either need to learn these skills explicitly or implicitly by hiring or by partnering with experts who have them.
These additional skills, coupled with traditional design and engineering expertise, will allow us to sift through the data of our projects and present it in multiple ways which will provide insight that has never been easily obtainable, until now. The list could go on. I invite you to share your ideas about BIM and what it means to our industry.
Robert Mencarini, AIA, is Principal and Practice Area Leader – Design Technologies with Array Architects. He can be reached at [email protected]. For more information, visit www.array-architects.com.