Top 5 biggest challenges in a hospital ICU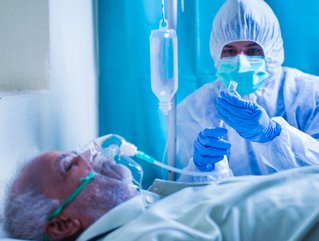 Dr. Dhruv Joshi, Co-founder & CEO of patient-centric solutions provider Cloudphysician, shares his Top 5 biggest challenges in a hospital's ICU
During COVID-19, we witnessed the frantic search for ICU beds, and even those who managed to obtain them were not assured of the provision of quality care. Unfortunately, for most patients, this is a reality irrespective of COVID-19. Every individual is entitled to a healthy and dignified life where access to quality healthcare is guaranteed, says Dr. Dhruv Joshi, Co-founder & CEO of Cloudphysician.
"It is a rocky road in a country like India, where the steadily increasing population and resources are stretched to the brim," says Joshi. "The circumstances get complicated further in the case of ICU care. This requires constant supervision, monitoring and immediacy in the provision of care, as every minute is crucial for the outcome of the patient."
Here, Joshi shares his Top 5 biggest challenges in a hospital's ICU.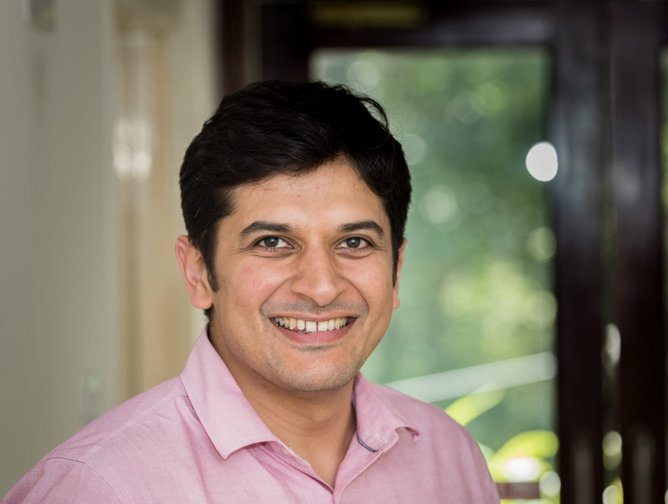 1. Skewed availability of critical care experts
"According to media reports, India has only 5000 intensivists or ICU doctors whose presence is more or less saturated across the country's urban centres," said Joshi. "Hence, most of the population has little to no access to these doctors. This demand and supply gap often results in critically-ill patients travelling over large distances and a high risk of losing their lives. In addition, the lack of proper infrastructure and medical apparatus further exacerbates the unavailability."
2. The need for constant upskilling
"Delivery of critical care is challenging and complex, requiring doctors and nurses with the skills to rapidly assess and manage complex patients. It takes care providers years to acquire these skills, and it requires the continuous, 24/7 presence of this level of expertise; in a critical scenario, things can change in a second. Therefore, continuous upskilling is imperative to equip clinicians to deal with the complex challenges that may arise in emergencies," says Joshi.
3. Suboptimal response rates and clinicians' burnouts
"Lack of vigilant monitoring in the nighttime coupled with slow response rates comes in the way of the patient receiving top-notch treatment," says Joshi. "The overwhelming nature of working in a high-pressure situation like an ICU often leads to burnout of doctors and nurses."
4. Little to no analysis of the available data
"ICUs in India have a lot of patient data available, which, if analysed properly, can aid in the improved management of patients. Furthermore, systematic analysis of real-time data can be instrumental in preventing crises in the ICUs. Here there is a role for population-level data to be studied to create treatment protocols relevant to our population," says Joshi. "In addition, newer technologies analyse individual data of patients in real-time to help predict and respond quicker in critical situations to help prevent emergencies and save lives."
The solution: Democratising healthcare delivery with Smart-ICUs
Joshi believes that the coming together of cutting-edge technology and healthcare delivery is the light at the end of the tunnel.
"The penetration of technology has changed the way of our lives in unimaginable ways, and the convergence of these two spaces is fuelling a revolution leading towards improved patient outcomes and more lives being saved," says Joshi.
This calls for a shift from the conventional healthcare delivery methods, as all key stakeholders, doctors, nurses and hospitals, will need to adopt improved and safer practices to administer care.
Joshi says a Smart-ICU's are a way to save patient's lives.
"A Smart-ICU is a plausible solution to ensure quality critical care delivery across every nook and corner across geographies," he says. "Smart-ICU facilities enable remotely located super specialist trained doctors and nurses to amplify their reach and support patients irrespective of location and time of day."
Joshi also believes that a Smart-ICU setup is connected to a central unit with clinicians who manage patients 24/7.
"It has ultra-high definition cameras capable of capturing the most granular details about the patient, their vitals and other necessary information. A platform to which the cameras are connected gathers and organises data for easy access and enables real-time access to clinical data for immediate decision-making. Patient data is exchanged with professionals over larger distances securely and privately, allowing quick intervention to save lives."
Smart-ICUs also provide timely, standardised care to critically ill patients, increased access to intensive care and efficient use of limited resources to serve a more significant percentage of the population.
"A Smart-ICU allows any hospital anywhere to provide world-class critical care to its patients," concludes Joshi. "Technology utilised in this manner is a great equaliser in lowering the barrier to access to high-quality, cost-effective care for patients."