West Bengal's floating digital hospital - need to know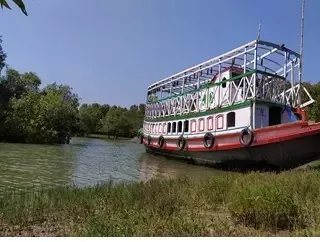 A new floating digital hospital has launched in West Bengal - here's everything you need to know
What A new "floating" digital healthcare clinic aboard a motorised boat has launched in the Sunderbans area of West Bengal, India. The clinic is staffed with doctors and other healthcare professionals, and equipped with medical devices developed by the Indian Institute of Technology Kharagpur and the Indian Institute of Technology Guwahati. Software used for the running of the hospital has been developed in association with the renowned John Hopkins University. 
Where The floating hospital is located in Sunderbans, a mangrove area and UNESCO World Heritage site due to the variety of species that inhabit the region. Lying on the delta of the Ganges, Brahmaputra and Meghna rivers on the Bay of Bengal, it has a population of over 4 million. 
Why The new clinic has been set up on a boat to enable it to travel to nearby islands and provide healthcare services. 
Access to basic healthcare is challenging for people living in Sunderbans. A 2016 study found that healthcare facilities are available to less than 1 in 5 people per 100,000 inhabitants. There are high levels of deprivation and illness - children are three times more prone to respiratory diseases, and the mortality rate is higher than the state average. Additionally  the area is frequently affected by natural disasters such as cyclonic storms. 
Who The Foundation for Innovations in Health are behind the clinic. As well as the floating hospital they are establishing two digital health clinics on land on nearby islands. They are also setting up a facility for young people to train as paramedics. 
The project, called Uday: Choukathe Daktar,  has been funded by the Federation of Indian Chambers of Commerce & Industry (FICCI). 
They say Satadal Saha, co-founder of the Foundation for Innovations in Health said: "We have already set up 27 such digital health clinics in various districts. This time we have set foot on Mangrove Island."