Which five U.S. Medical Practices succeeded from piloting Google Glasses?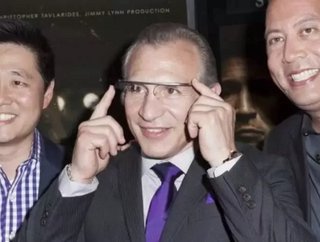 With Googles latest contribution to the mobile technology and healthcare sectors, U.S. hospitals and private medical practices are seeing firsthand succ...
With Google's latest contribution to the mobile technology and healthcare sectors, U.S. hospitals and private medical practices are seeing firsthand success from the revolutionary Google Glass and Google Glasses technology.
Exploring the various healthcare specializations, from anesthesiology to ED work, this Glass technology is spearheading breakthroughs in medical practices around the United States. Below is a list of five hospitals, in no particular order, which are currently employing Google Glass technology in their respective ways: 
1. Beth Israel Deaconess Medical Center (Boston, Massachusetts)
Going on several months now, Google Glasses have been embraced by the emergency room doctors at this institution when accessing its internal Dashboard system. The technology streamlines patient records from the Dashboard directly into the physician's field of view, allowing the doctor to view patient data in real-time when conducting an examination consultation.
John Halamka, MD, CIO of BIDMC, recently wrote a blog post saying, "[Google] Glass is a new medium that seems best suited for retrieval of summarized information and it really differentiates itself when it comes to real-time updates and notifications," he wrote. "I believe wearable computing will replace tablet-based computing for many clinicians who need their hands free and instant access to information."
Making the transition from tablet-based mobile technology to wearables seems to be the natural trajectory at the rate the market is evolving, so where will the BIDMC invest in next?
2. UC-Irvine Medical Center (Orange, California)
This University's work with Google Glasses in anesthesiology and preoperative care has generated steadfast success; Les Garson, MD, who is a practicing anesthesiologist and associate clinical professor, currently uses Google Glasses with HIPAA-compliancy and Pristine's high-resolution video capabilities. Through this technology, Dr. Garson was able to remotely monitor procedures from a different sector of the operating room while seeing students' results real-time on a tablet computer. The doctor could also exchange audio alerts and communicate with students during the ongoing procedure.
The technology has proven to be so successful in UCI's system, that Dr. Garson is entering discussion with hospital administration to obtain more sets of Google Glasses to expand the program. By branching into patient care, he believes the glasses can provide strong support and teaching opportunities to residents in other medical situations.
"There are many possible applications of the technology," says Dr. Garson, "Every doctor that saw it wanted to try it on, and they usually had an idea of how it could be used. Everyone can think of a way it could be helpful."
3. Indiana University Health Methodist Hospital (Indianapolis, Indiana)
This hospital recently became known as the first hospital to use Google Glass technology to assist in removing a tumor and repairing an abdominal wall.  The lead MD on the procedure used Google Glass to live-stream the hernia to Las Vegas for the Americas Hernia Society 16th annual conference, where over 600 physicians were able to witness the surgery remotely.
"The device offers a number of exciting potential applications for patient care," says Paul Szotek, MD, one of the IU Health surgeons who performed the procedure. "I really think this could transform both what we do and how we do it."
By using Google Glasses' voice commands, the surgeons were able to view patient data and imaging results, without ever take their eyes off of the patient. This University Hospital's surgical success stories have made it one to watch within the American Hospital network, and will continue its work with Google glass technology.
4. Yale-New Haven Health System (New Haven, Connecticut)
Director of simulation at the SYN:APSE Center for Learning, Transformation, and Innovation at YNHHS, Stephanie Sudikoff, hopes to embrace Google Glasses to embrace and improve the overall patient experience.
"We want to use [Google Glass] to see through the patient's eyes to improve the conversations we have with them and improve their environment," says Dr. Sudikoff, "we want to use what they are seeing and experiencing to make their experience with us better."
By conducting patient simulations, Dr. Sudikoff and her colleagues have taken-on the perspective of a patient through Google Glasses and are working to ensure a positive change in patient experience. This hospital is also interested in further exploring how Google Glass technology will work for real-time patient consultations as well.
5. Rhode Island Hospital (Providence, Rhode Island)
Being one of the first to use Google Glass in an ED setting, this hospital prides itself on being involved in a six-month pilot program to demonstrate how ED physicians benefit from the Glass technology. These glasses can be used to perform all of the following ED functions: live-stream video during consultations, provide real-time diagnoses or treatment options and improve quality of telemedicine in rural locations.
"While the initial study is limited to ED patients who require a dermatology consult, we recognize that the opportunities for Google Glass in a medical setting are very broad," said Paul Porter, MD, an ED physician at Rhode Island Hospital in a recent news release. "Ultimately, the use of this technology could result in better coordinated care, faster interventions, better outcomes, fewer follow-up office visits, fewer readmissions and lower costs for a wide range of disciplines, not just dermatology."
With help from health IT company Pristine, the Google Glasses were made HIPAA-compliant and present a promising future for those working within the ED setting of healthcare.