This is Why Women in Health Care Get Paid Less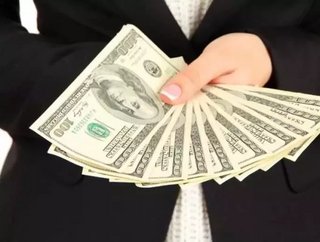 According to the latest U.S. Census Bureau report, female physicians and surgeons get an average salary that is 31 percent less than their male counterp...
According to the latest U.S. Census Bureau report, female physicians and surgeons get an average salary that is 31 percent less than their male counterparts. Female physician assistants also earn, on average, 81 percent of the salary of their male counterparts.
This isn't the first study to reflect such a large gender disparity. A 2013-14 study conducted by the Diversified and the Women's Leadership Center through the Coles College of Business at Kennesaw State University found that amongst a sample size of about 275 executives across a broad range of health care providers, compensation for women was an average of 35 percent lower than for men in similar positions.
Katherine Virkstis, of the Advisory Board, addressed the wage gap last year with Healthcare Dive, stating that "Men…tend to aim for higher levels of education." There are therefore "more men in RN programs than in LPN programs, and more men in BSN programs than in RN diploma or AND programs."
[READ MORE] TOP 10: Medical Industry Specialty Fields Where Women Dominate
We Can't Blame Gender Bias
Though these kind of stats are frequently touted as evidence that gender bias is a figment of the liberal imagination – why are female nurses not aiming for the same education levels as male nurses? Gender bias is notoriously difficult to prove—something that a 2012 study out of Yale and published in PNAS tried to tackle through blinded study.
Scientists were given application materials from a student applying for the position of lab manager who intended to go on to graduate school. Half of the scientists were given the application with a male name and half were given the same application with a female name. Not only were the "female" applicants ranked lower on competence, hireability and whether the scientist would be willing to mentor the student, but they were also offered significantly lower starting salaries (about $26,000 compared to $30,000 for the male applicants).
Notably, male and female subjects employed the same biased hiring practices, and both relied on professional reasoning to explain their choices—blaming competency, for example.
"If faculty express gender biases, we are not suggesting that these biases are intentional or stem from a conscious desire to impede the progress of women in science," wrote the researchers. "Past studies indicate that people's behavior is shaped by implicit or unintended biases, stemming from repeated exposure to pervasive cultural stereotypes that portray women as less competent…"
[READ MORE] 4 Tips to Recruit the Best Hospital Staff
Root of the Cause
According to a recent survey from Rock Health, the biggest obstacles women face in climbing the healthcare ladder are self confidence, time constraints and the ability to connect with senior leadership. Particularly notable in the light of the Yale gender bias study was the 43 percent of respondents who said they had no mentor. An oft-cited pair of Catalyst studies found that in 2008, 78 percent of men were actively mentored by a CEO or another senior exec in all industries, compared to only 69 percent of women.
Still, increased mentor and sponsorship opportunities do not necessarily resolve the problem. In the same Catalyst study, among all participants who had found mentors on their own, the men still received more promotions than the women—by a ratio of almost three to two. Among survey participants who had active mentoring relationships in 2008, 72% of the men had received one or more promotions by 2010. Only 65% of women had advanced.
"More sponsoring may lead to more and faster promotions for women, but it is not a magic bullet: There is still much to do to close the gap between men's and women's advancement," wrote organizational behavior professor Herminia Ibarra in Harvard Business Review. "Some improvements – such as supportive bosses and inclusive cultures—are a lot harder to mandate than formal mentoring programs but essential if those programs are to have their intended effects."