Virtual female health clinic Maven secures $27mn in funding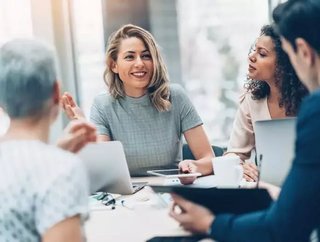 Virtual clinic dedicated to women's and family health, Maven, has been named one of the most innovative healthcare companies in 2018. Housing a leading...
Virtual clinic dedicated to women's and family health, Maven, has been named one of the most innovative healthcare companies in 2018. Housing a leading family benefits platform to help advance women in the workplace, the company has made it easier for parents to start and grow a family during a critical time in their careers.
Founded in 2014 by former journalist, Kate Ryder, Maven operates the largest digital women's and family health provider network, with highly-vetted providers that range from OB-GYNs to women's health physical therapists to career coaches, to give quick, on-demand access to healthcare wherever someone is, whenever they need it.
Providing on-demand access to best-in-class women's and family health specialists, the fast-growing digital health company has bought Sequoia and Oak HC/FT on board, in order to further expand access to its health services, including fertility, maternity and return-to-work care.
Gaining $27mn in Series B funding, Sequoia and Oak HC/FT, alongside existing investors Spring Mountain Capital, 14W and Female Founders Fund, have enabled the business to gain $42mn in funding to support the launch of flagship product.
Its Maven Family Benefits platform works to support working mothers and new parents and is currently offered by employers such as Snap, Cleary, Protective Life and Bumble. Sequoia partner Jess Lee and Oak HC/FT partner Nancy Brown will join the Maven board.
See also
Additionally, the company has expanded its return-to-work care products with the introduction of a breastmilk shipping service. Combined with the existing Maven healthcare platform, the service will provide more working mothers and parents with the support they need to return to work comfortably and successfully.  
"In a system that desperately needs reform, focusing on the core patient—women—and starting with the core experience of millennials starting families, is critical," said Kate Ryder, CEO and founder of Maven.
"This is the beginning of long-overdue change in our healthcare system, and in society at large. At Maven, we're just getting started."
"There are so few companies out there tackling hard-to-solve women's health challenges that are founded by women. Maven has done an amazing job creating a healthcare solution that helps give women the support they need at work," added Jess Lee, Partner at Sequoia. "I'm excited to collaborate with Kate and the Maven team to usher in an era of modern health services for today's working families."
Maven works with global companies that range in size from 200 to 200,000+ people, has grown 14x in the last 12 months, has delivered care to more than 150,000 patients, and was used in 166 countries in the last year. For practitioners, Maven provides the flexibility and modern tools they need to better support patients and clients, and deliver outstanding, low-friction care.