World Health Day 2022: Keeping us and the planet safe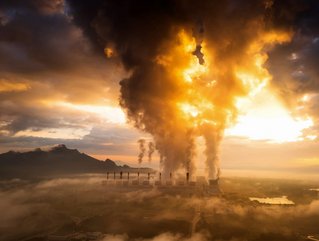 7th April is World Health Day 2022 and after two mentally and physically exhausting years, it's time to realign focus to our polluted planet
Happy World Health Day!
World Health Day was founded in 1948, to celebrate the creation of the World Health Organisation. It's designed to draw collective focus to impending health issues.
"WHO estimates that more than 13mn deaths around the world each year are due to avoidable environmental causes. This includes the climate crisis which is the single biggest health threat facing humanity. The climate crisis is also a health crisis," said WHO in a statement.
Threats to healthcare from a polluted planet
Mark Bouldin, Clean Air Expert at Johnson Controls, knows that clean air is essential for our health, yet it needs to be higher up the agenda.
"Today marks World Health Day 2022, which focuses on the increasing threats of a polluted planet that can damage our health. In our personal lives, we know what makes a healthy person and the steps we need to take to reduce our carbon footprint – but what we don't know is that there are external factors that affect our health we hardly even notice. For instance: Air quality.
Air quality impacts health and productivity
"We spend 90% of our time indoors, yet indoor air is sometimes five times more polluted than outdoor air. And that doesn't just affect the transmission of viruses. Poor air quality can also mean increased CO2 levels, particulate matter, and VOC's, all of which are proven to impact our health and productivity. The conversation surrounding air quality is steadily moving, with the introduction of the ULEZ and encouragement of uptake in electrical vehicles – but it's still not enough. To ensure our places are healthy and safe for everyone, clean air must be taken seriously. But there is a principal measure that is incredibly important to help safeguard the public: proper ventilation to improve indoor air quality. New technologies can also capture 99.7% of airborne pathogens, ensuring the air people breathe is safe. But even just ensuring clean air is being filtered in from the outside can be enough.
"Air quality needs to be put firmly on the agenda and this World Health Day is a stark reminder of the work that needs to be done. Governments need to bring this to the forefront of conversations, and organisations must take it seriously by introducing solutions to tackle poor air quality. Only then, can we create a safe world for everyone to thrive."