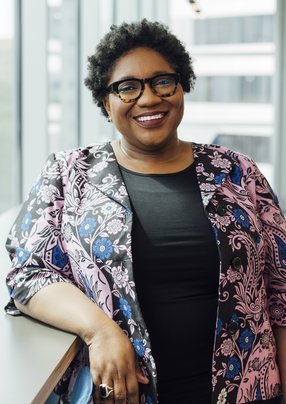 Barbara Salami

In August 2020, biotechnology company Moderna, headquartered in Cambridge, Massachusetts, was deep in the fight against COVID-19. While the company harnessed the power of digital in driving its clinical innovation, it recognised that it also needed to build a powerful digital ecosystem to enable its global commercialisation goals.
It was at this time that Barbara Salami joined Moderna as Vice President of Digital for Commercial to help build the company's digital for commercial capability.
"I started my career as an engineer, however I pivoted into other areas that have gotten me to where I am today. Looking back, I am glad that I wasn't afraid to be vulnerable, stay curious and open minded," explains Salami who is also a mother of three. "I was excited to join Moderna. I was drawn to the challenge and opportunity of having a green field to build a future-ready digital platform that will be second to none in our industry and a yardstick for other industries. I knew it wasn't going to be easy. Nearly two years in, we are beginning to see value created from the foundations of the work that we have done so far. It is early days, but very exciting.
"One of my biggest lessons on this digital acceleration journey is that technology is not enough to deliver value. The organisation needs to be clear on the why. Technology enablement needs to be coupled with solid business partnership, right change management, with the right processes and a very deliberate approach to how we think about engaging with customers."
Based in Cambridge, Massachusetts, Salami states that she is more than her professional title. She proudly shares that she is a mother of three amazing kids. In addition to her role as Vice President of Digital for Commercial, she leads the employee resource group for Black and African American Employees at Moderna. Salami studied Biomedical Engineering for her bachelor's degree and holds a master's degree in business administration.
Salami's role at Moderna is to help the organisation utilise innovative and disruptive ways for digital technology to support the business. She is accountable for three value pillars:
Delivering simplification through digital technology
Building an automated intelligence engine to power understanding of performance
Creating a frictionless experience for external stakeholders
"It cuts across how we think about consumers in the ecosystem of wellness and healthcare," says Salami. "We make it easy for caregivers and support healthcare providers and governments who want to develop health security for their citizens."
Being relentless and bold at Moderna
"I think the biggest lesson for me is that nothing is impossible," she says. "I came from other organisations where you could dream about a lot of things, but it was hard to turn any into a reality. Moderna has really changed my perspective in terms of how far you can go when you believe and act."
In a matter of 42 days, Moderna went from sequence to medicine in a vial. In a matter of eleven months, they had a conditionally approved product designed to save lives against COVID-19. At the time of writing, the United States has just passed one million deaths from the virus.
"Being unapologetically relentless and bold with room to fail and pivot fast is important for any organisation that wants to do great things. It is important to create psychological safety for employees to exemplify these behaviours habitually. Moderna gets that," she says.
Read the full story HERE.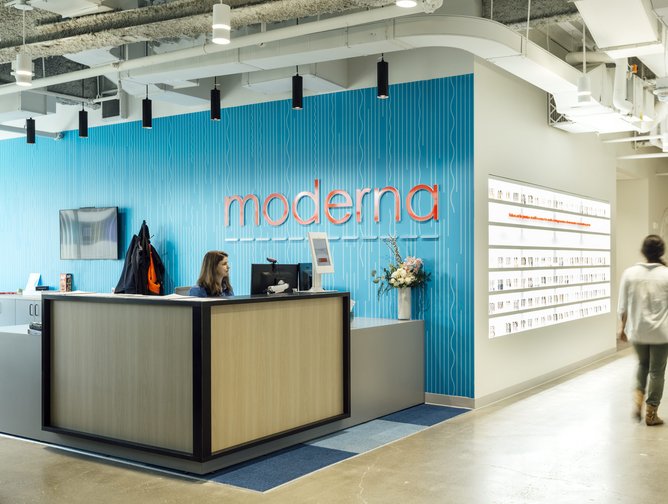 Moderna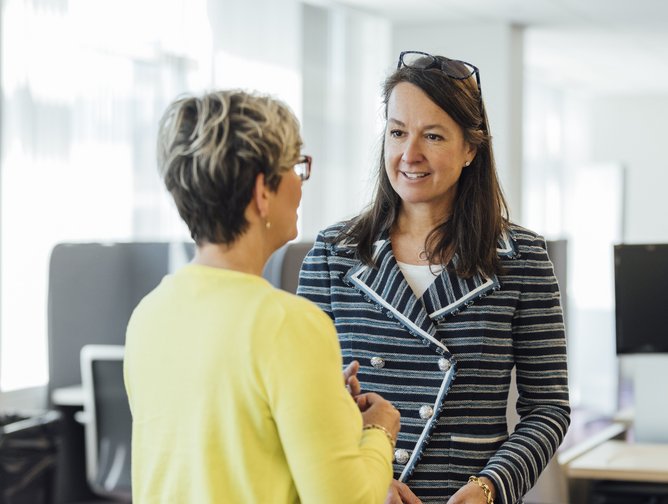 Moderna
"My role is about being a trusted business advisor to empower our top global customers with expertise and proven practices to accelerate their digital strategy "