Apply Digital accelerates Moderna's digital transformation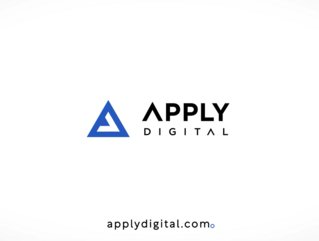 Early in the COVID-19 pandemic Moderna teamed up with Apply Digital to lead its digital transformation and educate the world about Moderna's mRNA platform
To meet new challenges either created or exposed by COVID-19, many partnerships were established, with Moderna notably teaming up with Apply Digital.
"At the beginning, Moderna's main request of Apply Digital was to educate consumers and healthcare professionals on the mRNA platform's capabilities. But as the pandemic extended, so did our mandate," explains Frank Pedersen, Managing Director at Apply Digital.
"We supported the transformation of Moderna from a pre-commercial biotech company, through to a leading global, digitally-enabled commercial organisation, and we did that in a few different ways," says Pedersen. "We took our methodology, rooted in a deep understanding of customers and their needs, and delved into Moderna's main target audiences. The insights from that work informed the direction we took to design and build a number of digital products and experiences."
Apply Digital brought a balanced perspective, combining healthcare subject matter expertise with out of category experience and insight. Apply Digital partnered with Moderna to architect a digital technology infrastructure according to 'MACH principles' – Microservices, API-first, Cloud-native, Headless – future-proofing a scalable digital ecosystem.
Why Moderna chose Apply Digital
Frank Pedersen believes that what attracted Moderna to Apply Digital was experience with digital transformation and large-scale platform builds of digital ecosystems across various categories.
"The work we are doing for clients in the entertainment and CPG space is slightly ahead of healthcare when it comes to digital, and Moderna saw how they could benefit," says Pedersen. "The ability of Apply Digital to take everything from the beginning stages of research and defining the strategy – all the way through to design and engineering, and, ultimately, the optimisation of the platform – was very attractive to Moderna."
"Essentially, we architected a digital experience blueprint and executed at pace," says Pedersen.
The results of Apply Digital's work with Moderna
When Apply Digital started working with Moderna back in 2020, it was in advance of the emergency approval of the Moderna COVID vaccine. Since then, Apply Digital has created and launched a number of digital experiences targeted to consumers as well as HCPs.
"A couple of the initial pain points experienced by the Moderna Medical Affairs' team was being inundated with calls and questions whether vaccine vials were still feasible to use if they had been out of the freezer for a certain period of time," explains Pedersen. "We created a digital tool for vaccine administrators and HCPs to guide them, resulting in a significant reduction of wasted vials and call center wait times."
Another example is how Apply Digital worked closely with Moderna's commercial team to create a different kind of Mechanism of Action video.
"We worked closely with an artist to explain the vaccine in a very straightforward, compelling way," says Pedersen. "We've seen a lot of awareness around that particular piece of animated content, which aligns well with Moderna's brand."
Apply Digital also designed Moderna's new corporate website, befitting one of the world's most recognizable brands.
At Moderna there is a saying: 'This is just the beginning'. Although the past two years have been a whirlwind of activity, there's still a lot more to do growing Moderna's digital ecosystem.