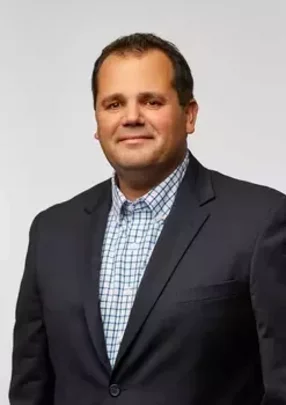 Miguel Louzan
Chief Information Officer
Miguel Louzan discusses the role of CIO in implementing digital transformation in healthcare...
Miguel Louzan is Chief Information Officer at Lifescan. In the role he is responsible for leading the organisation's health technology efforts, including all aspects of its global digital, AI, and IT programmes. Miguel has more than 20 years of global IT experience leading organisational transformations that positively impacted profitability and enabled IT to become a trusted partner. Louzan has been at Lifescan for close to two years.
Reflecting on his leadership career to date, he recounts how he leverages his experience to the benefit of both the business and its digital transformation. "Healthcare is a very specific industry. You have to know the exact regulation, what's really driving the business, the value of products, digital and otherwise," he says. The primary focus of the last 18 months for LifeScan has been ensuring it can operate as a standalone organisation. Its established identity and strong branding mean the company isn't starting from absolutely nothing, but it is still at the beginning of its journey. That journey, understandably, is a passion of Louzan's - and the reason why he affectionately refers to the business as "a USD $1.2bn start-up".
As CIO, Louzan has overseen a digital transformation that, he concedes, the company is close to half way through. Today, LifeScan is a medical device company at the cutting-edge of blood glucose monitoring and reaching over 20 million people worldwide with products under its OneTouch brand such as personal blood glucose meters, testing strips, point of care testing systems, and integrated tech solutions.
Louzan, naturally considering his role, has considerable experience of implementing digital technologies. However, whichever of those innovative technologies he is focused on, he stressed the importance of managing people and culture for any CIO. "Digital transformation never ends," he says. "It's a continuous journey and one of the primary goals is to move from an identity as a medical device company to one as a digital company. It's a mindset change. If you think about building medical devices, it is a lengthy process of perfecting the product. In terms of digital companies, you don't have to wait to get the perfect product. That's all about continual tuning.
"At the end of the day, it's all about people," explains Louzan. "You can have the best policy, the best tech, the best everything, but if you don't have the right people, it doesn't work." Under his tenure, talent acquisition has been an important pillar at LifeScan, seeking employees with a willingness to learn and join a currently evolving organisation. The improved digital aspect ultimately puts the customer first.
As already stated, any digital transformation never ends. It's a statement that Louzan, and likely many other CIOs will understand well, and which should inform any future enterprise strategy. "Overall, digital transformation can be a bit of a buzzword," he notes. "I don't believe it needs to be complicated. It doesn't have to be about changing the world. It's about small wins. Implement, learn fast, and move onto the next one. For me, that's what digital transformation is about — small improvements that can start really building momentum by them
"My role is about being a trusted business advisor to empower our top global customers with expertise and proven practices to accelerate their digital strategy "