3 Ways Hospital CEOs Can Prepare for Rising Insurance Premiums in 2015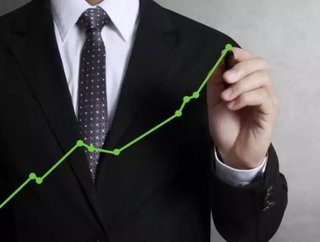 With the first full year of the Affordable Care Act winding down, already-taxed hospitals are bracing for a rise in insurance premiums in 2015. There i...
With the first full year of the Affordable Care Act winding down, already-taxed hospitals are bracing for a rise in insurance premiums in 2015.
There is no single source that can accurately gauge how much costs will rise, or if they'll rise at all, but hospital managers and CEOs are already wondering how it will affect them and what tools they have to help them cope.
1. Know the Facts
The Wall Street Journal reported that health care premiums are likely to increase in 2015, although not as much as they have on average since 2010.
Although the article was sourced by the White House, all parties involved conceded that it was difficult to predict how much rates would jump, and if they would rise across all categories and demographics because this is the first year that insurers have had to calculate earnings and projections since the Affordable Care Act took effect.
But no matter what the increase, hospitals will have to adjust – and that adjustment will have to begin at the leadership level.
The article "Health insurance premiums likely to rise in 2015" predicted that cost containment will rest on two variables that are largely beyond the control of any hospital: the government and the level of competition between insurance companies.
The author makes the point that all increases must be approved by the government because it is the government that doles out subsidies.
When it comes to competition, the states with the fewest insurers competing (such as Colorado and Missouri) are also the states with the highest premiums. 
2. Consider Merging
Other than waiting for new government standards or hoping for increases in competition, what can hospital CEOs and managers do to fend off rising costs?
One solution has been to merge. Both private and non-profit hospitals and health systems have seen a dramatic increase in mergers over the last two decades, especially in recent years.
The establishment of enormous mega-hospitals enables smaller hospitals to compete by allowing them to pool resources with each other through strategic alliances.
3. Invest in Technology
For those hospitals that can't or won't merge, relatively modest, up-front investments in software and systems can help them save enough to prevent the need to reduce staff or close offices and labs. Using technology to rein in costs associated with administrative necessities is one step almost every hospital can take.
Most credible sources predict that insurance premiums will rise in 2015. The ripple effect from that will impact hospitals across the country. More and more CEOs are eyeing mutually beneficial mergers.
If that isn't in the cards, investments in technology that could streamline the costs of things like billing, records and data management may just be enough to see them through.
About the author: Andrew Lisa is a freelance business writer. He covers insurance within the health care industry.